Undergarments have been around for centuries, but lingerie has only become popular in the last few decades. As times and trends change, so does lingerie. Now that we're in 2023, let's take a step back and look at 1960s lingerie trends from the past. This month we'll look at the 1960s lingerie!
Here you can find lingerie trends from 1950's and 1940's lingerie.
1960's Lingerie Styles
The 1960s were a revolutionary time in more ways than one. Women were becoming more independent, and fashion was becoming less conservative—a perfect combination for lingerie to shine! During this decade, bras became increasingly popular as women sought comfort and support from their undergarments without sacrificing style. Popular styles included balconette bras and demi-cup bras; both of which offered a bit of extra coverage for those who wanted it.
The '60s also marked the emergence of shapewear—lingerie designed to help create a smooth silhouette. Shapewear items such as girdles and corsets were especially popular during this time, providing an extra layer of control for those who needed it. In addition to limiting movement, these items often featured boning to help shape curves perfectly.
Garter Belt from What Katie Did is a one of our favorites: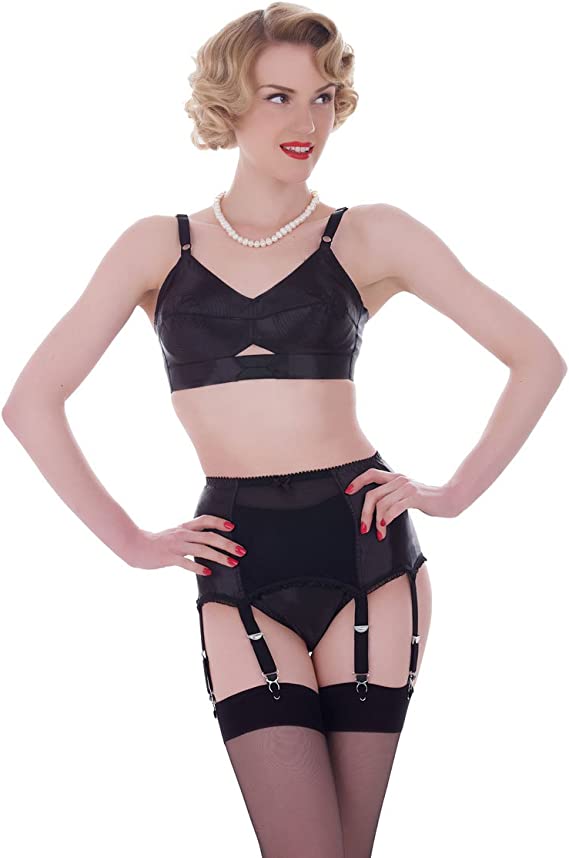 1960's Bras
In the early 1960s, bras were all about structure and silhouette. Wireframes were popular, as they created an exaggerated pointy shape that was seen as desirable. However, by mid-decade these wireframes had been replaced with stretchy fabric that allowed for more natural curves and movement. Push-up bras became popular for those who wanted more lift or cleavage. Bandeau bikini tops—which offer no support whatsoever—were also popular choices during this time period.
1960's Panties
Just like bras, panties in the 1960s lingerie were all about creating a shapely silhouette. High-waisted briefs were very popular during this era because they provided maximum coverage while still creating a flattering line under clothing (unlike granny panties).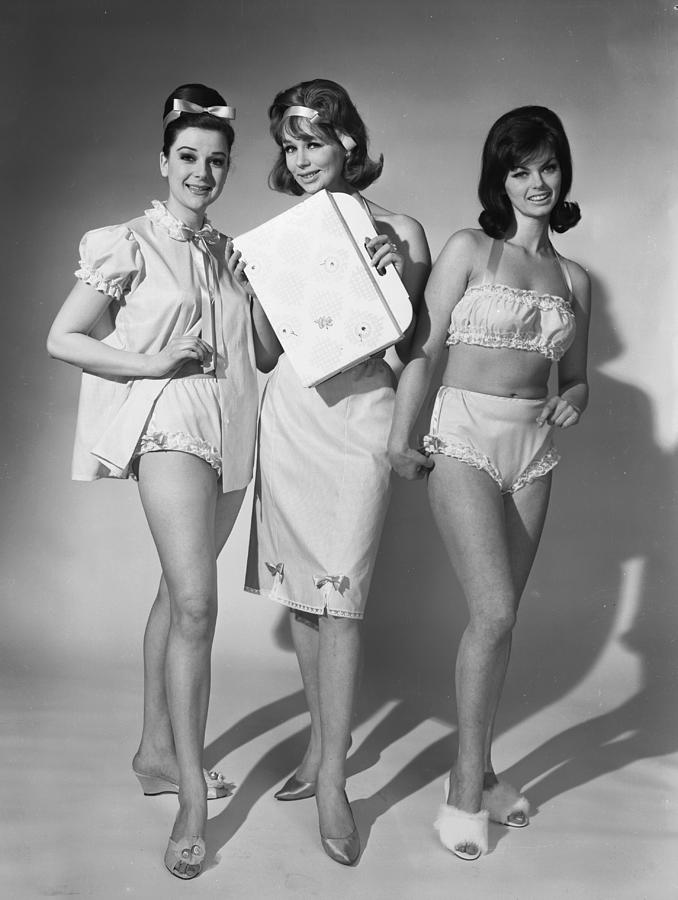 Bikini briefs—which offer less coverage than high waisted briefs—were also quite common, though not as much as high waisted pairs.
The Colors
In the 1960s lingerie was all about bright colors and bold statements. From vivid hues to pastels, this decade brought an array of lingerie colors that were sure to make a statement. Let's take a look back at some of these classic lingerie colors and how they still impact modern fashion today.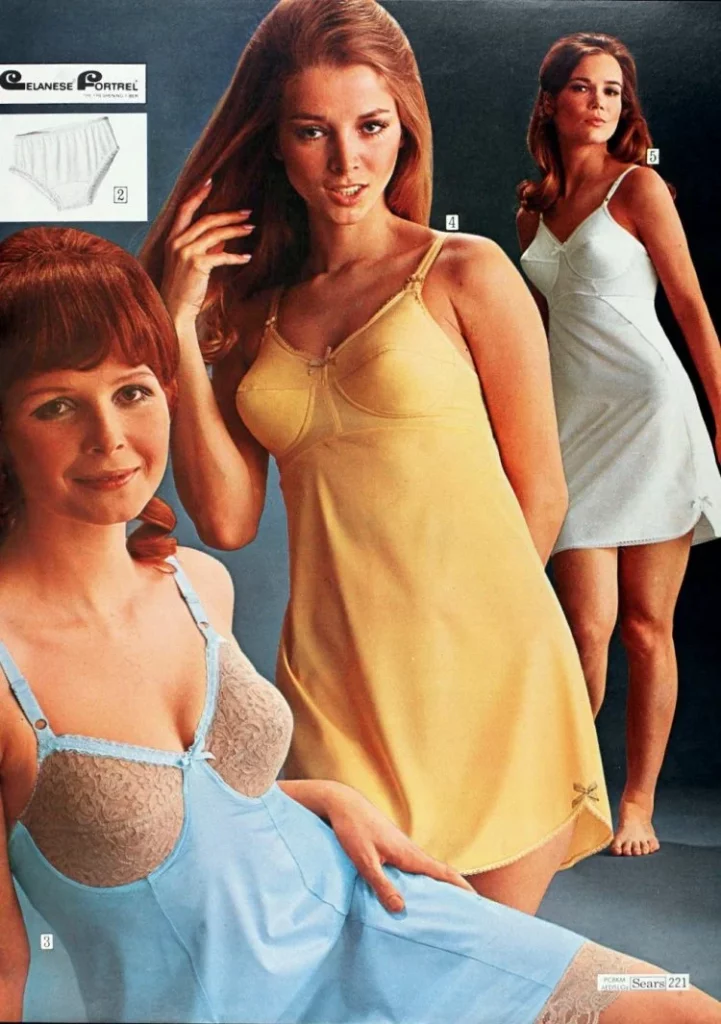 Baby Blue
In the 1960s lingerie, baby blue was a popular color choice for lingerie. This delicate hue was usually featured in delicate lace pieces, such as nightgowns and negligees. These types of garments had become increasingly popular during this era, as women began to feel more comfortable expressing their femininity through clothing. The light shade of blue also conveyed a sense of innocence and shyness—perfect for the more demure ladies out there!
Mustard Yellow
This vibrant color was another frequent choice for lingerie in the 60s. Mustard yellow was often seen on corsets, chemises, and other types of sexy undergarments. It added a touch of drama to any ensemble—especially when paired with black or white lace accessories! Women who wanted to show off their curves opted for sultry mustard yellow pieces that offered subtle hints of sex appeal without being too risqué.
Pastel Pink
In contrast to mustard yellow's vibrancy, pastel pink brought a softer touch to the bedroom. This muted hue is often associated with femininity and sweetness—making it perfect for lingerie lovers who wanted something girly yet reserved. Pastel pink was frequently seen on slips, nightdresses, bras, and panties that had delicate embroidery or lace accents.
The Fabric
In terms of material composition during this era, nylon was king—it was incredibly lightweight yet strong enough to provide ample support and structure within clothing items. Non-stretch fabrics like satin were also popular because they provided a sleek look while maintaining their shape over time.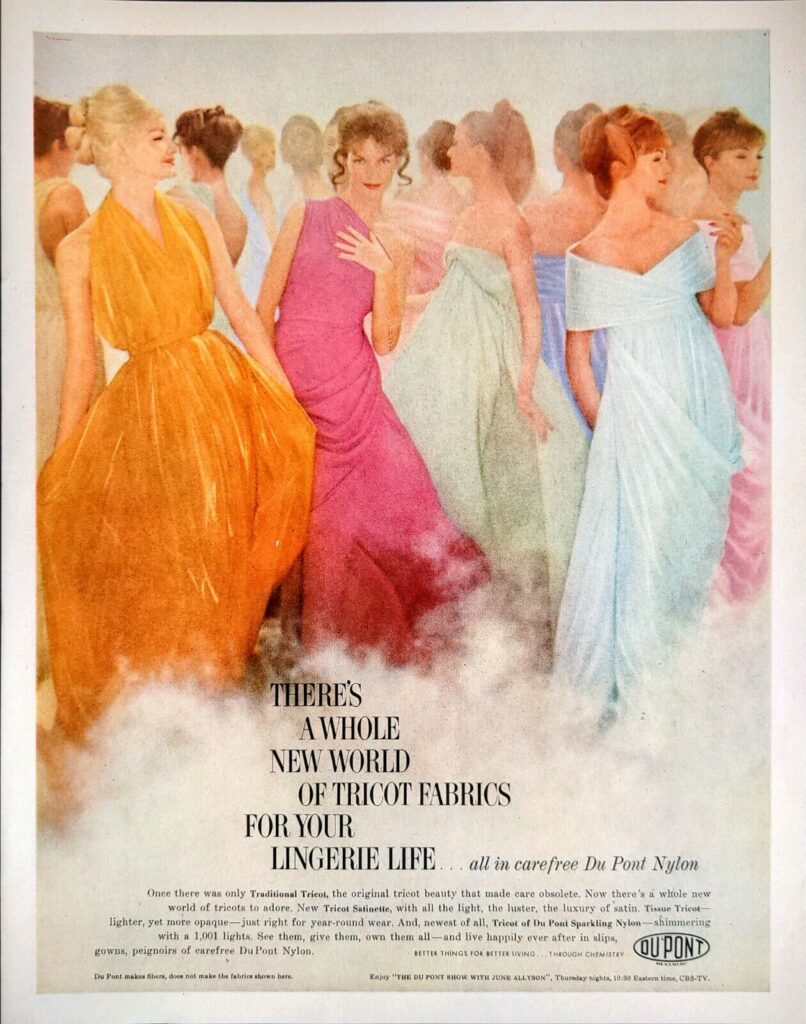 1960s lingerie is considered some of the most iconic designs ever created thanks to its blend of classic silhouettes combined with modern materials like nylon and satin. The '60s set the stage for lingerie that was both functional and fashionable—an idea that still holds true today! If you're looking for vintage-inspired lingerie pieces or just want to add some timeless pieces to your wardrobe, consider shopping for lingerie inspired by this glamorous decade!
Heads up: TopLingerie.net is reader-supported. When you purchase through links on our site, we may earn an affiliate commission.