Bullet bra has been around for a long time. Most people don't know much about them because they're not exactly mainstream fashion. They still hold a major place in the undergarments of many women around the globe. In this blog post, we will explain all the things you need to know from it's history to modern use of bullet bras.
What Is A Bullet Bra ?
A bullet bra which is also called cone bra or torpedo bra, is a type of bra that creates a pointy shape to the breasts.
The bullet bra was one of the most popular lingerie items in the 1950s and 60s. It has become an icon of those decades, along with poodle skirts and saddle shoes. Worn by many of the top stars of the day, including Marilyn Monroe. It was a very feminine look that accentuated the natural shape of a woman's breasts.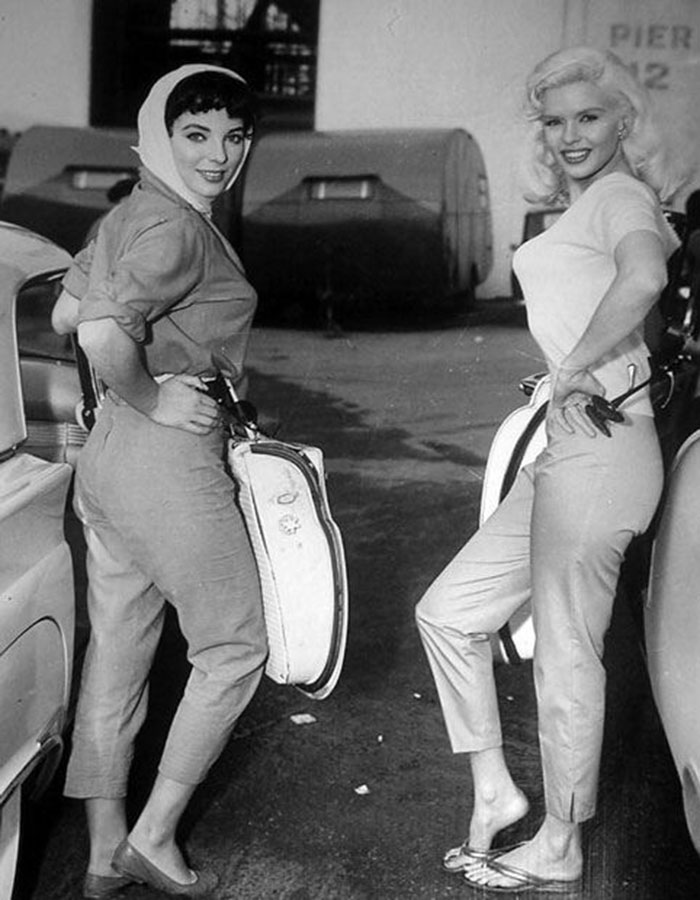 The bullet bra is so-called because it looks like two bullets or cones pointing upwards when worn. It has pointy cups that come to a peak at the centre. The material used to make these bras was either nylon or cotton, depending on what was more popular at the time. Many women wore them with a girdle or garter belt to hold up stockings.
If you are looking for good cheap bras to purchase, here is our guide how to find them online.
Who Invented The Bullet Bra ?
Perma-Lift company launched the first bullet bra in 1941. Their slogan was for this bra was "The Lift Never Lets You Down". The aim for this bra was to have an optical illusion, which gives the breasts a pointed look and results in a very sexy cleavage.
Bullet bras became popular thanks to Hollywood movie stars such as Jane Russel, Marilyn Monroe and Lana Turner. They often wore this look in movies. Pointy bra was a new technological advancement, promising a great support and perfect shape of the bust.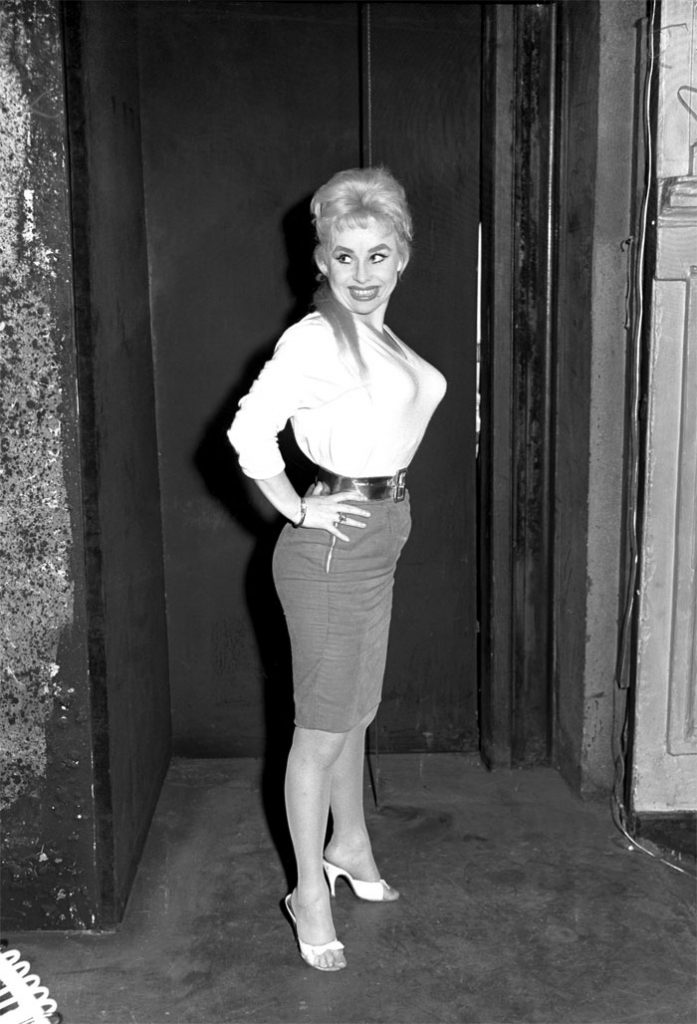 In the late 1950s and early 1960s the push-up bra style that dominated since 1940s started to loose its popularity. Soon the bullet bras were replaced by streamlined cone shaped bras. They promised more natural look without padding or stiff underwire frames.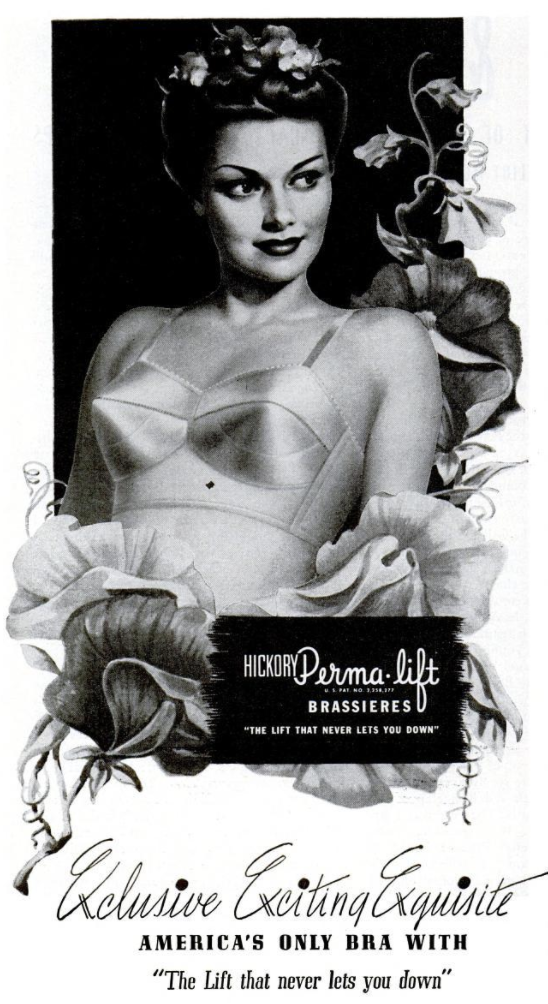 The Modern Use Of Pointy Bra's
The bullet bra was back on trends with the signature look of Madonna's "Blond Ambition World Tour" from Jean Paul Gaultier in 1990.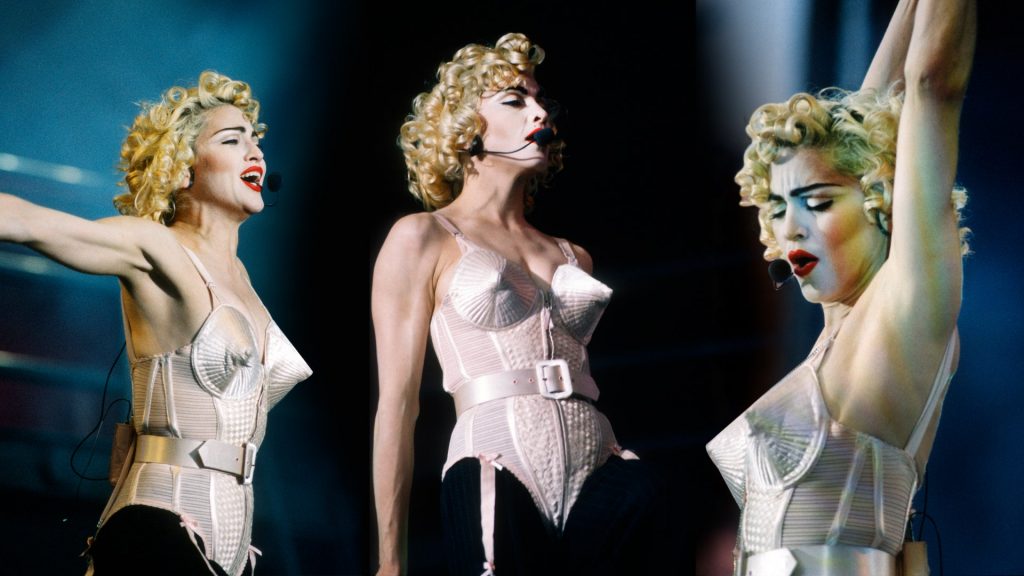 Nowadays Jean Paul Gaultier creates signature looks inspired by the bullet bra style.
The bullet bra's are not in use as a lingerie on daily. However cone shaped inspired clothing is a rising trend among celebrities like Cardi B, Kylie Jenner and Kourtney Kardashian.