If you're looking for purchasing lingerie or swimsuit, you may be considering Adore Me. I recently got the chance to try out their products and shop their site. In this post, I take a look at Adore Me — an intimate apparel brand.
Will this brand be your new favorite? Let's find out.
About Adore Me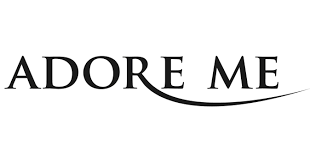 Adore me is a lingerie store which offers online subscription box system for all sizes with good quality lingerie.
After you signed up to Adore Me website, then they are redirecting you to take a style test. By this way, their stylists will know kind of clothes you're searching for and what your preferences in style are.
The box is then carefully organized and sent to you. It includes the cost of styling at $20 fee. You'll have seven days to play with your clothes and return any items you don't like with a prepaid shipping label. Price range Each box contains three sets (top and bottoms) which range between $39.95 to $59.95 for each set.
The stylists will review your preferences in the light of with any feedbacks. Especially with the products you keep in time, they will create more and better boxes every month. Each month you'll find clothes that you love.
Positive and Negative Sides Of Adore Me
Positive's
Sizes are available in petite sizes and plus sizes, which means that they are suitable for many women.
They have lots of colorful, printed options for all sizes. There is no boring nudes and black and whites in Adore Me.
In spite of the accessible prices, products have good quality.
Negative's
The subscription system itself is complicated. Although you are trying to buy only one piece it is possible that you might end up with montly VIP programme.
Many people discovered that to be the Adore Me returns and exchanges policies to be extremely restrictive.
Is Adore Me Really Worth It?
To be honest, products can be found in any other online boutique so they are not designer-inspired. But they're definitely an improvement.
In the same way they're of good quality for the cost. I believe that they're comparable with other boutiques. The quality is good if we compare it with Shein. However we can truly say that it's not in Dior quality either.
If you're seeking to discover new designs of intimates, swimsuits, or lingerie suggested by professional stylists Adore Me is a excellent choice. The possibility of trying them on at home makes for more comfortable and allows you to decide if they're right for you.
If you're not familiar with subscriptions in general you might want to check our post about best places to buy lingerie online.

Adore Me might also be more difficult to navigate customer support when there's a problem with your delivery.