I am a huge advocate for supporting American made products, and when it comes to bras, that's not always easy. One bra I recently had the pleasure of trying out is the Calvin Klein Perfectly Fit T-shirt Bra. It is one of the most comfortable bras I have tried.
About The Brand
Calvin Klein found the company in 1968 in New York. His first collection was "youthful, understated coats and dresses". This collection made a huge success and 1 year later Calvin Klein was in Vogue Magazine's Cover.
Company's currently sales exceeded $9 billion in over 110 countries. Currently, Calvin Klein is highly popular underwear and fragrance lines.
In today's blog post, I will be reviewing one of their loved product, CalvinKlein Bra – Perfectly Fit Memory Touch Bra.
For you can check our review section for other brand reviews.
Calvin Klein Perfectly Fit T-shirt Bra
CalvinKlein Bra is great everyday wear. Since it is a t-shirt bra it has got light lining, so it will not show trough under your t-shirt which is a great benefit.
The lining is very soft, its almost like velvet it feels nice against your skin. The fabric is stretchy and almost like a microfiber, when you wear it under a tight t-shirt, the bra lines will be invisible.
It has a 3 hooks on the back with a small Calvin Klein logo which gives you the full support.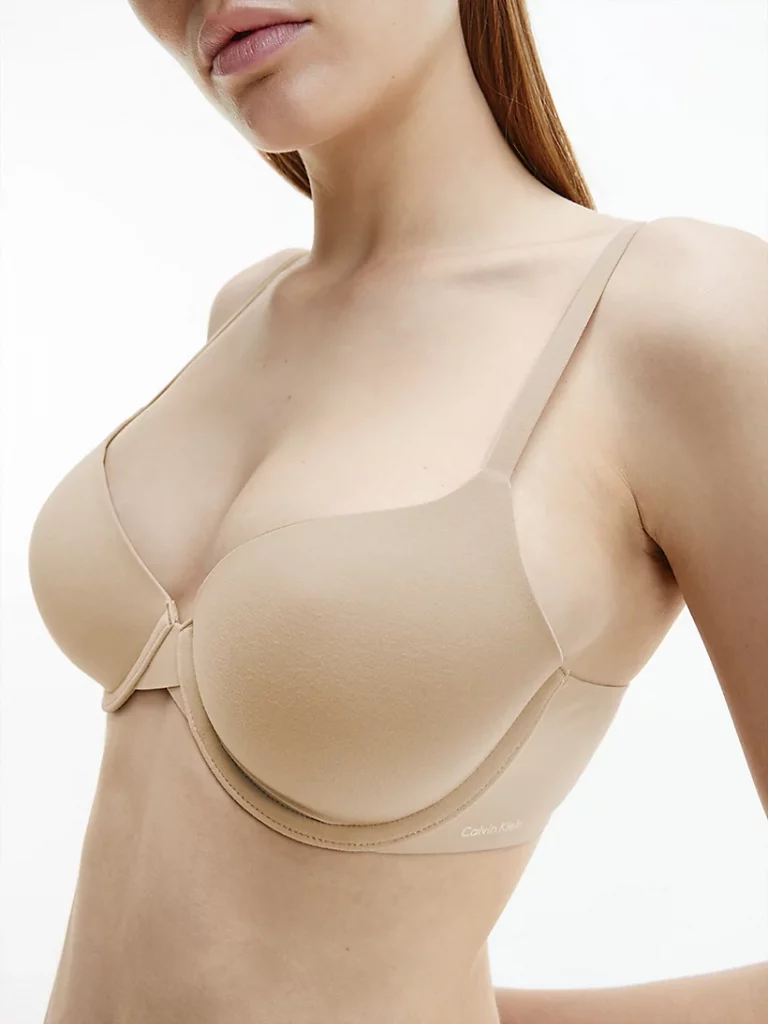 Bra is lightly lined, which gives you a nice shape. It is full coverage bra, I did not have any extra humps showing, it kept everything in one cup.
If you are looking for a good t-shirt bra, then I would suggest CalvinKlein bra. Not only, it has a reasonable price, with nice coverage but also comfortable to wear. During my last trip to the mall, I did not find many t-shirt bras that had the same quality, so I got lucky and found Calvin Klein memory touch bra and decided to share my thoughts on the internet.