I love a good set of lingerie — the details, fit and finish, the intricate straps, the designs. It all makes me feel so empowered and so sexy. I've tried many different brands in the past, but recently a brand called For Love and Lemons has caught my attention. For Love and Lemons is one of the most popular lingerie brands on the intimate apparel scene. Their collections are popular among celebrities and bloggers and it's easy to see why. The pieces have elaborate designs, high quality fabrics and a timeless cut. Their pieces are known for floral designs and luxe fabrics, which will make you stand out. For this review I have decided to try Faye Lace Underwire Bra and matching panty. Before starting the review, I want to give you a little bit about background of the brand.
The Brand History
I just love the story behind this brand and want to tell you about it. The founders of the company is Laura Hall and Gillian Rose Kern. Growing up, all kids dream of owning their own lemonade stand. But the founders of For Love and Lemons didn't just work on a lemonade stand as a kid and move on. Instead, it evolved into a sophisticated fashion brand for women with beautiful designs selling thousands of piece each year.
For Love and Lemons My Honest Review
For this review I bought Faye Lace Underwire Bra and matching panty. I paid $89 for bra and $17 for panty.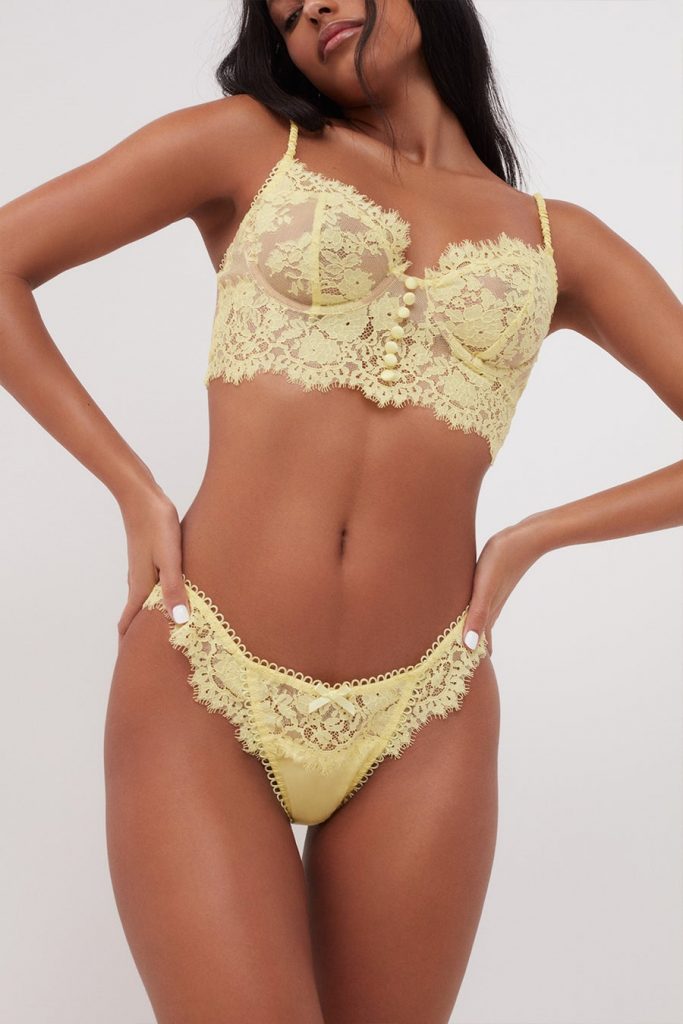 Normally I wear S on these kind of underwire bras, but before buying I have read some reviews online and most of the people ordered one size bigger than they normally wear. I am glad I ordered M, bra fit me perfectly.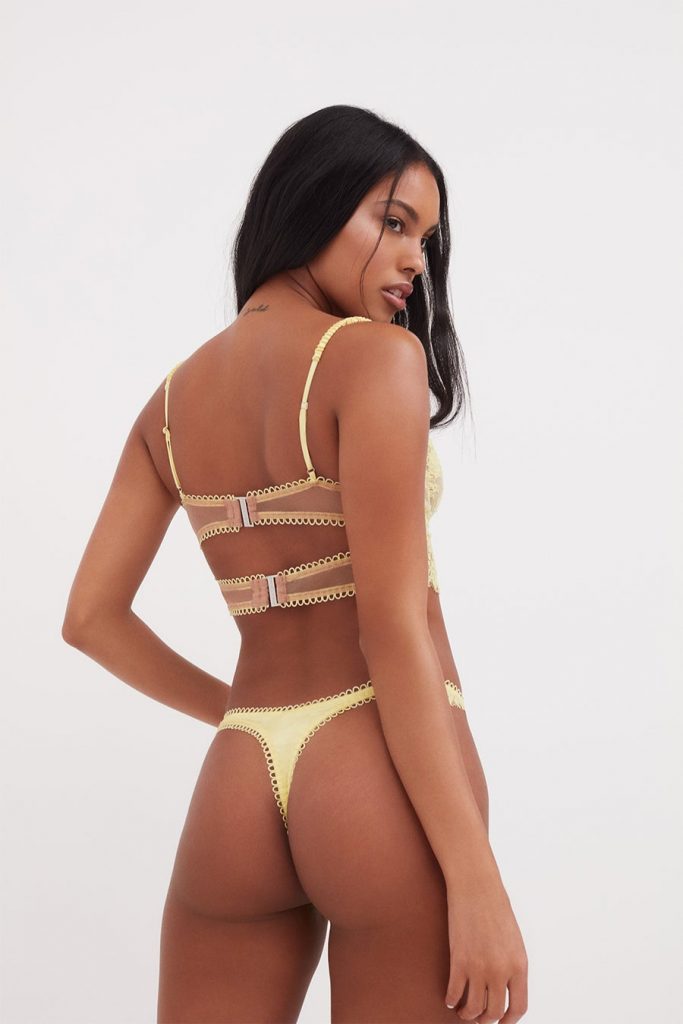 The design is really pretty. Bra is see through, it has 2 metal hooks on the back. The straps are adjustable which is nice.
It has a sheer tulle which matches with your skin, so it highlights the lace on the bra.
Only thing that I did not like is that the buttons on the front are loose and they have bunch of threads.
For other honest lingerie brand reviews you can check my review page.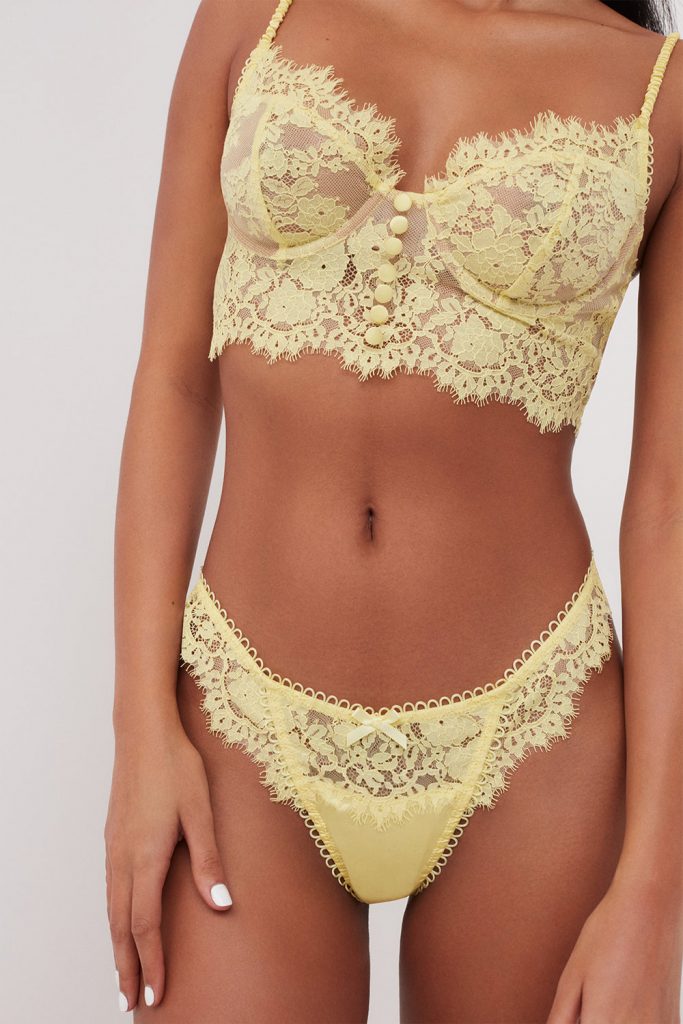 For the matching thong, I wear M but on reviews I saw that people said to size down. This is why I ordered S, which fit me perfectly. The thong is a regular thong. It again has a nice design.
Overall, I love the set and the design. The price for the thong is fair. The price for bra is a little bit pricey but I am sure you catch a discounted price in their campaigns.