When it comes to lingerie, many women want the same thing—beautiful undergarments that are comfortable and well-made. Unfortunately, many Canadian lingerie brands miss the mark by focusing too much on looks and not enough on quality. On this blog post we focus on finding the best Canadian lingerie brands and designer lines, so that you can have the latest in fashion trends and high quality items at once.
For those new to shopping for lingerie, figuring out what types of designer lingerie lines to shop for can be difficult. Luckily, there is a certain level of consistency across all brands. For example, all bras should be comfortable and supportive while also being attractive under clothing. Underwear should be made from seamless underwear fabrics so they don't show through clothing, should fit snugly but comfortably without pinching or riding up, and should be well-made so they last. Whether buying full sets or separate pieces, it's important to know what you're looking for before you hit the stores or go online shopping.
To narrow things down, we've done the research and created a list of some of the best canadian lingerie brands. These brands are known for their comfort, quality and style. We're also including a list of what to look for when shopping for designer lingerie brands. You can also check best french lingerie brands, to find out famous french lingerie designers.
Love & Nudes
Love & Nudes is a Toronto-based brand that makes gorgeous lingerie with some of the best lace amongst canadian lingerie brands. They have beautiful pieces in a variety of styles and they're all reasonably priced.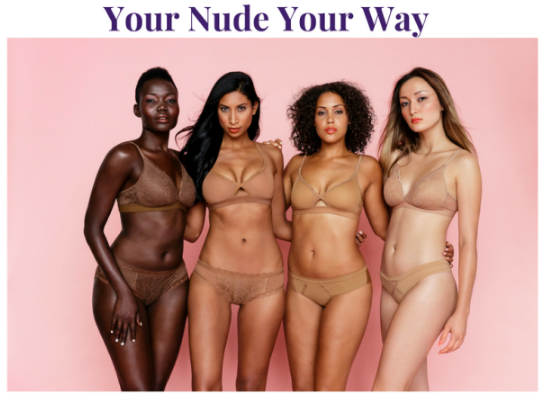 Love & Nudes offers a range of styles, including bras (both soft cup and underwire), panties, bustiers, chemises, corsets and more. Their items are all made with high quality fabrics such as silk and satin, with their lace made in-house by their seamstresses to ensure great fit and comfort.
Sokoloff
Canadian lingerie store Sokoloff makes beautiful, high-quality pieces for every occasion. The brand's minimalist aesthetic is clean and elegant, with a focus on technical fabrics for maximum comfort and minimal support. Sokoloff also makes a line of luxurious silk robes, pajamas, and loungewear that would make the perfect gift.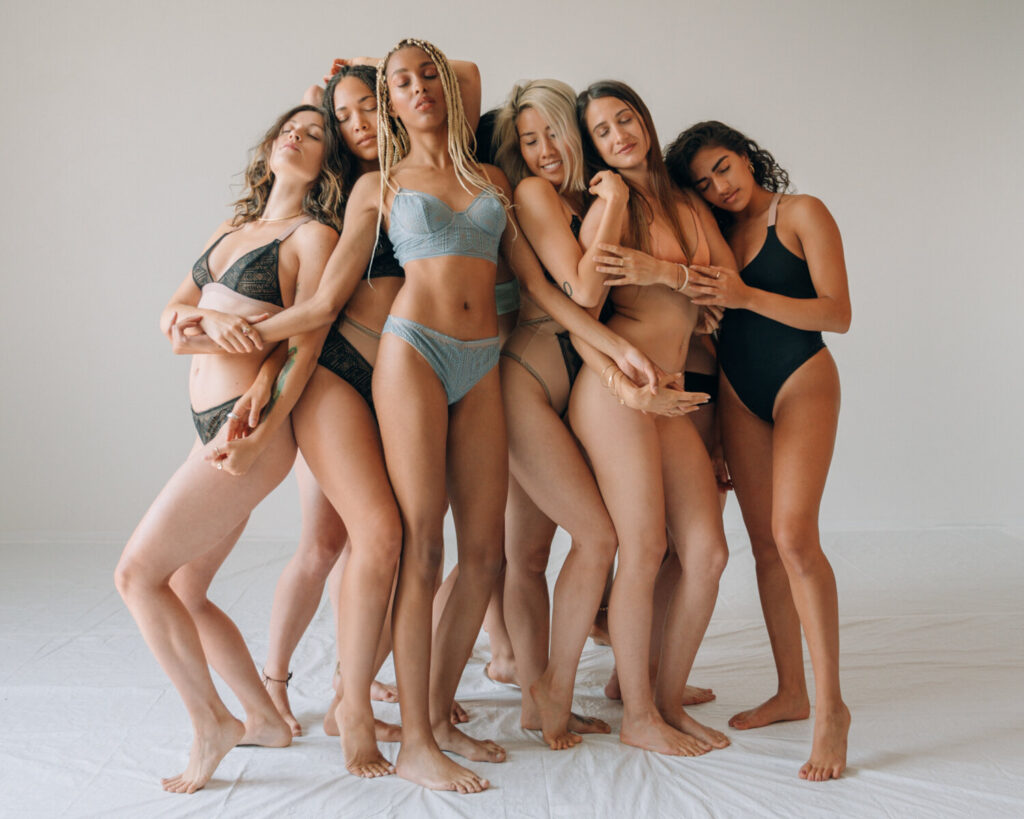 Their collections are designed to complement a variety of body types—no matter if your shape is petite or curvy, full-figured or slender, you'll find something that fits your figure perfectly. Their bras come in three shapes: T-shirt bras for everyday wear, plunge bras for sexier looks, and convertible strapless and multiway bras for versatility. Each of their bra styles includes up to 30 different sizes. This allows you to get a perfect fit every time!
There are also many different styles of panties available as well. Sokoloff uses high quality fabrics and comfortable elastic to make sure your underwear will last you through all your adventures. They have lace briefs, thongs, tangas, boy shorts, high cuts and low cuts! They also offer nightwear like babydolls and chemises that are the perfect addition to any lingerie collection.
Mary Young
Mary Young is an award-winning designer of luxury lingerie, swimwear, and loungewear located in Toronto, Canada.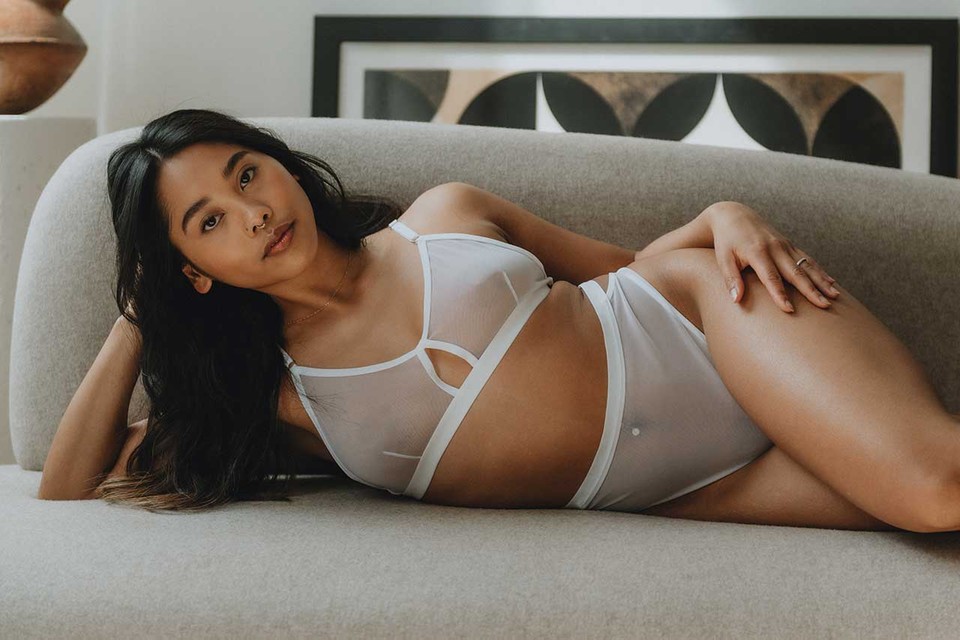 Mary Young brand is known for its blend of classic elegance with playful designs. Their bras are diverse, and they offer something for every taste: soft cup, underwire, full support, lace, satin—you name it!
Ellesmere
Canada is home to a number of canadian lingerie brands that offer high quality, comfortable and fashionable designs. One of the most popular of these brands is Ellesmere.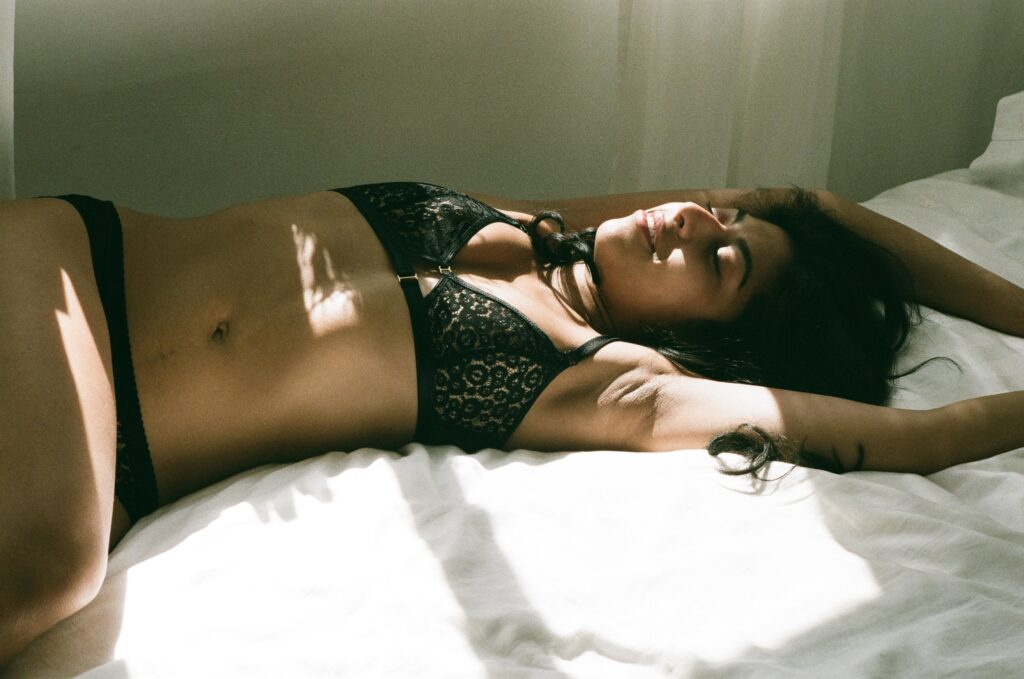 With a background in sculpture, Julia Rechel was inspired by the beauty and volume of human forms when she began her career in lingerie design. After launching Ellesmere Lingerie this past February, Julia's designs "focus on natural forms such as those found in the female body."
Ellesmere Lingerie is based out of Montreal, Canada and is available internationally through their website and various boutiques. Ellesmere Lingerie's pieces are made responsibly, with Canadian lingerie brands and manufacturers. Each piece is hand-crafted in Canada by seamstresses who are paid living wages and have access to healthcare benefits.
Julia's designs take inspiration from the Northern Lights, which means that every season she offers one or two limited edition pieces that embody their spirit. This past winter, she released a collection called Aurora Borealis, a set of pieces inspired by the colors of the sky at night.
Knix is a Canadian lingerie brand that offers an understated, modern aesthetic. With the tagline "beauty is on the inside," Knix's collections are a perfect blend of fashion and function. Their designs are comfortable and elegant, but don't sacrifice aesthetics for comfort. The brand offers a wide range of bras for everyday wear to special occasions, as well as panties and nightwear. The Knix brand also encourages customers to use their pieces as every day clothing.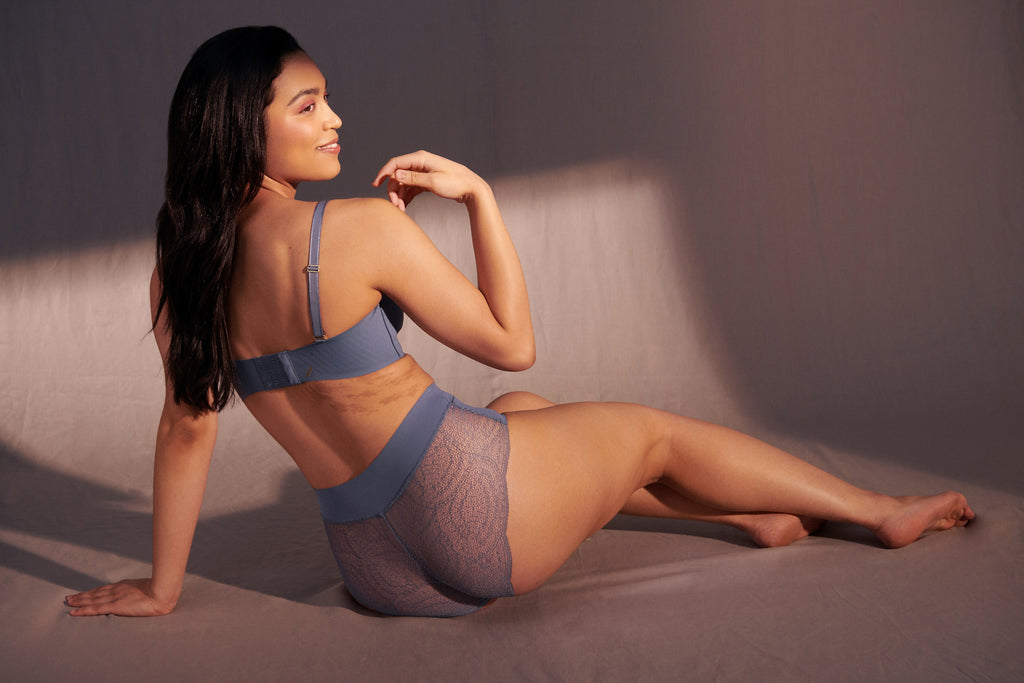 In terms of fit, Knix has something for everyone in their collection. They have traditional bras with underwire and molded cups as well as bralettes (a personal favorite) and wireless bras. They offer a wide range of sizes from 28-38 A-D. Their minimalist designs are comfortable without sacrificing elegance or style; they offer different details like pretty lace on some items and solid colors on others. The bras are made from different fabrics including cotton, bamboo and microfiber, which provide support for all day wear but feel soft against your skin.
The bras range from $34-$44 CAD in price, which I think is very reasonable for the quality of product you get.
Fortnight
If you're looking for a Canadian lingerie brand, we've got you covered. Fortnight has become one of the most popular Canadian lingerie brands, and it's easy to see why. Its beautiful aesthetic and unique designs have garnered it a loyal following of fans.
A look through the Fortnight website will show you just how gorgeous their lingerie can be. You can choose from cotton or silk bras in a variety of styles, including demi cup bras, strapless bras, lace bras, push up bras, plunge bras and more. Their panties come in thongs, hipster briefs and boyshorts with lace trim and bows as well as solid colors.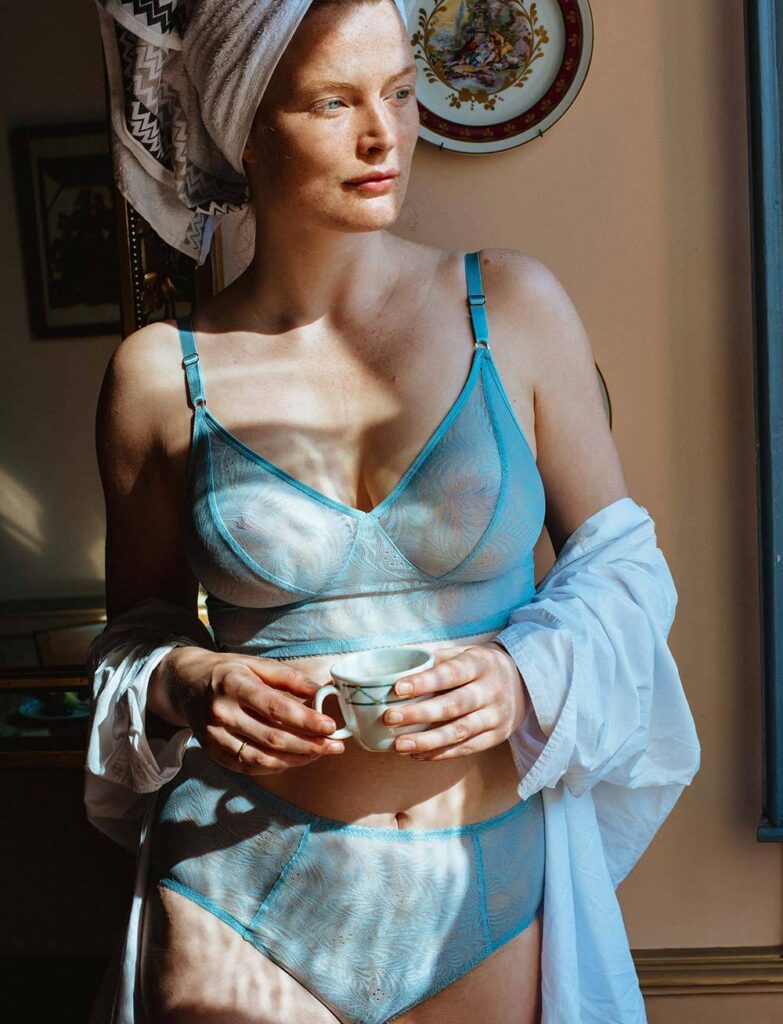 In addition to their gorgeous selection of lingerie pieces, Fortnight also carries a variety of sleepwear ranging from robes to chemises to pajamas.
Now you know what brands are available if you are looking for high quality Canadian lingerie brands.
The Canadian lingerie market's diversity makes it a great place to shop, and even better when pared down to lingerie brands. Make sure you take your time looking at all the options and reading reviews before taking the plunge with one brand or another. Take inventory of what you need out of a lingerie company and make sure they deliver on all counts before you commit yourself to a lifetime purchase!
Heads up: TopLingerie.net is reader-supported. When you purchase through links on our site, we may earn an affiliate commission.