When you want to buy a beautiful piece of lingerie for your partner and make her feel special and beautiful, then you should absolutely choose luxury lingerie brands. The best French luxury lingerie brands always come with an amazing style and a touch of sexy sophistication. They are great fashion must-have pieces that will make your partner feel like a princess and bring a touch of sensuality to every look.
In this article, we list some of the best French luxury lingerie brands you can choose from when shopping for a gift for your partner.
What makes French Lingerie special?
French lingerie known for its lavish feel and couture-like craftsmanship. French women often swear by their lingerie, and it's not hard to see why. Lingerie brands use high quality, and the pieces themselves meet the highest standards of luxury. You can wear The best French lingerie brands for a long time, even after many washes, and they don't lose their lustre or shape. They're also very beautiful—many offer an array of delicate colours and patterns that are truly eye-catching.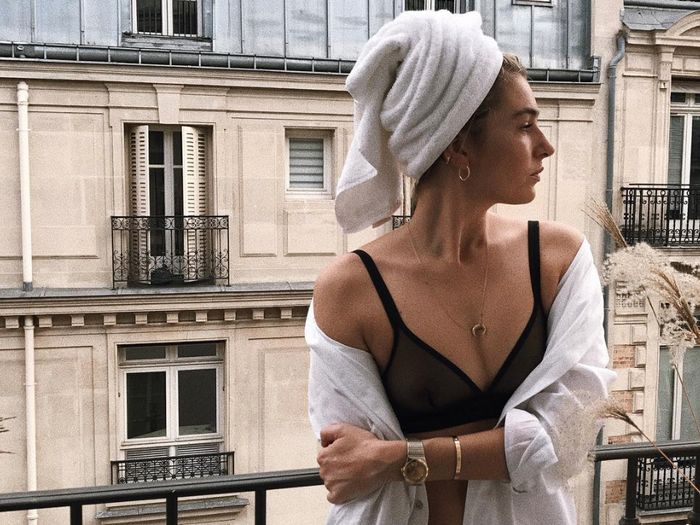 What makes French lingerie so special? First of all, the fabrics are more intricate than those used in other countries. While other European countries have a long history of embroidery, France renowned for its lace—particularly the city of Calais, which has been weaving silk lace since the late 16th century. Calais lace is still highly sought after today, with some pieces selling for thousands of euros.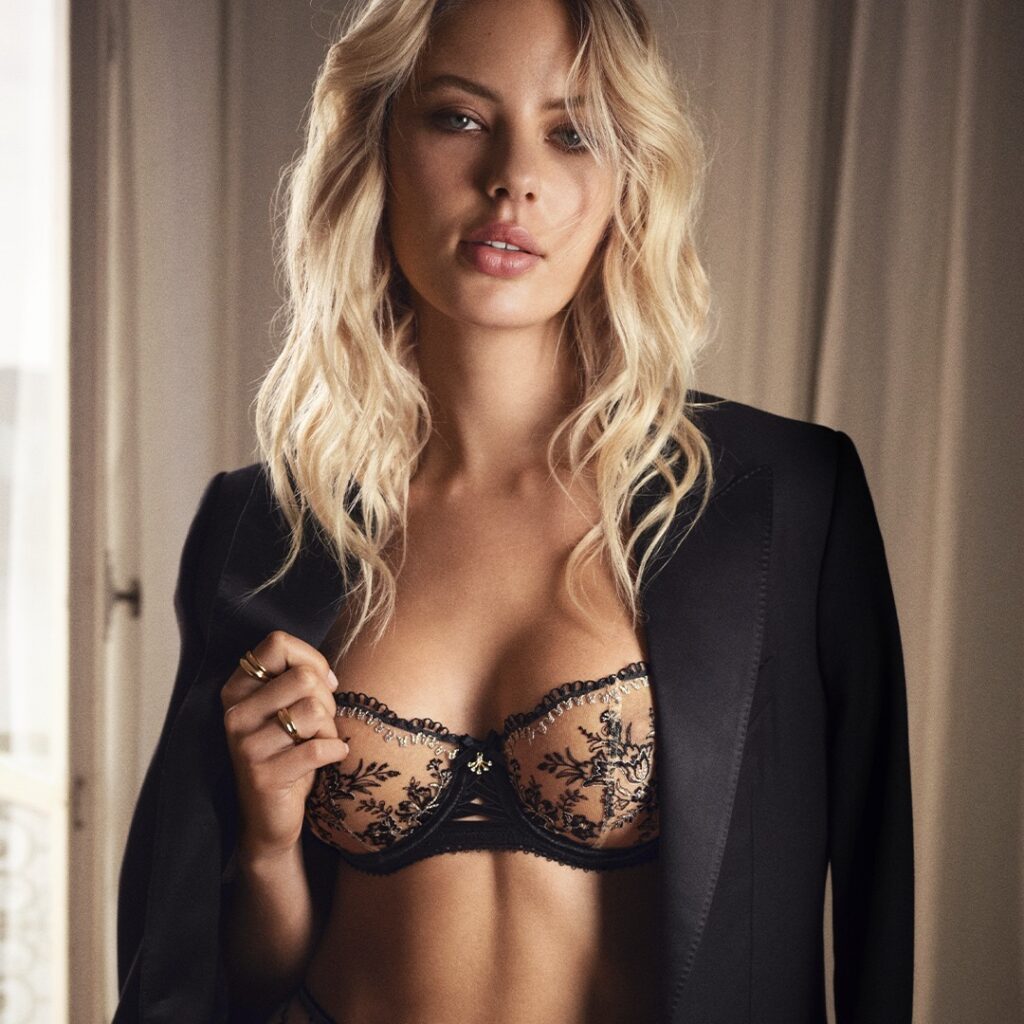 French designers also tend to use better materials and more diverse styles than those used elsewhere in Europe. With such high quality materials on hand and a long history of skilled artisans, French lingerie companies can create truly unique designs that really stand out from competitors'.
French Lingerie Brands
Aubade
Aubade is a French lingerie brand that's been making women feel beautiful since 1958. It's one of the most popular contemporary lingerie brands in France and has become known for its timeless, luxurious designs. Aubade's mission is to make all women feel beautiful and powerful, no matter what their size or shape may be. The brand was founded by Doctor Bernard, a Parisian corset specialist.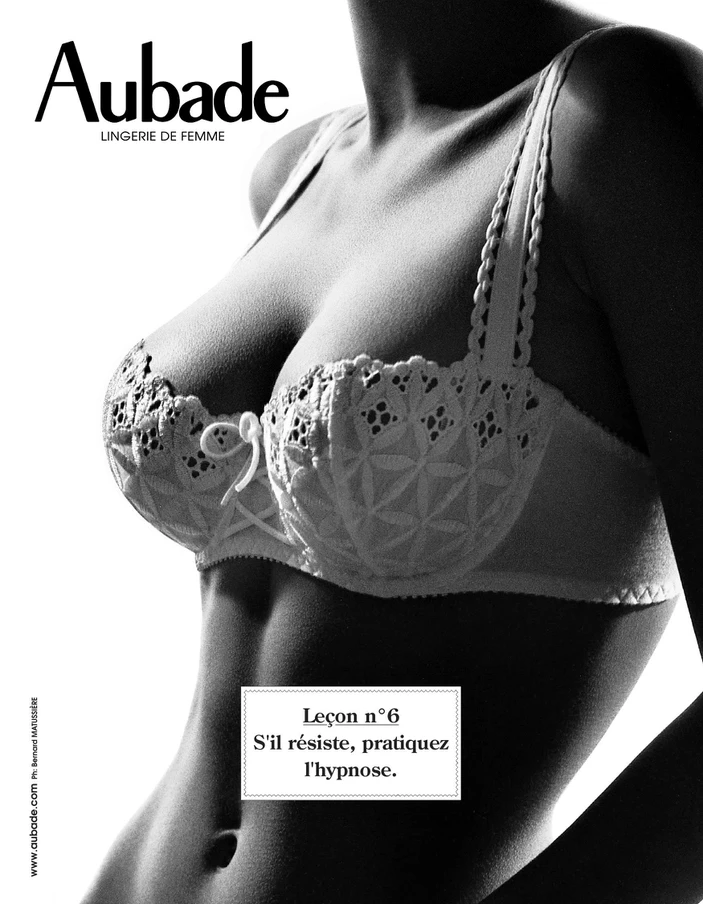 The first Aubade store opened in Paris, which is still Aubade's headquarters today. The store has since expanded to include multiple locations in France and other countries. The brand is now available around the world with dozens of retail locations across the United States, Canada, Japan and more.
Aubade, best known for its bras and panties made from fine lace that are both modern and elegant with an old-fashioned feminine touch.
Chantelle
Chantelle is a French lingerie brand that was created in 1876. It known for its high quality, comfortable bras. Chantelle's clothing lines were created for business professionals, but later expanded to include more casual wear. In the 1990s, Chantelle branched out into intimate apparel as well. The company's first bra collection introduced in 1961.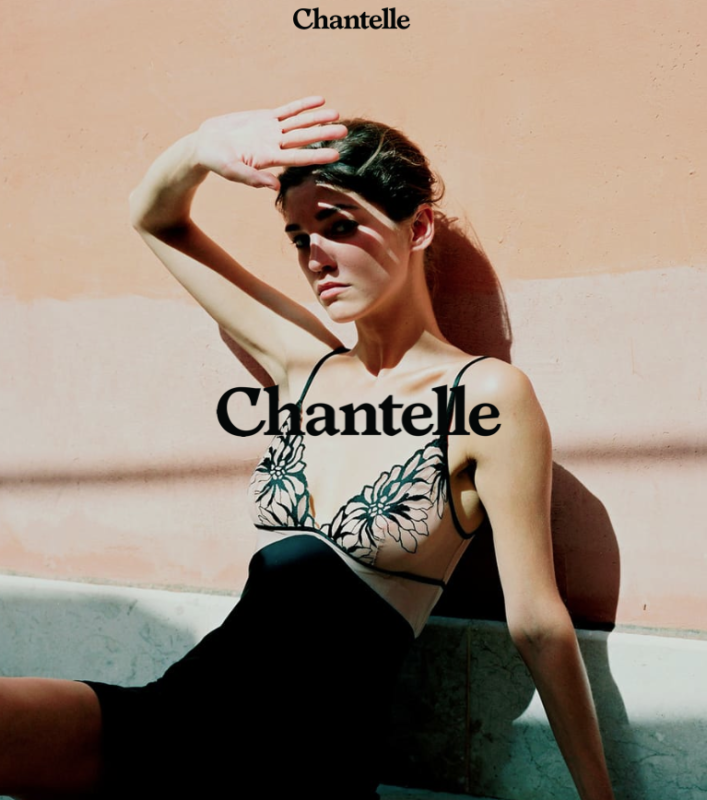 The brand most famous for breast-shaped moulded cups that are made of memory foam. Memory foam t-shirt bras made from silky soft fabrics that provide comfort and support. These bras have removable pads, which can be placed in the cups to create cleavage. The brand also produces sports bras and underwear, each of which is designed to provide optimal comfort and support.
Hi-tech fabrics used to produce Chantelle bras and briefs, which allow air to circulate around the body for optimal ventilation.
Chantal uses ateliers in France and Portugal to handcraft its garments using traditional techniques. The company's design team collaborates with other designers from around the world to develop new designs every year.
Simone Pérèle
Simone Pérèle is one of the most famous French brands of lingerie, founded in 1948 by Simone Pérèle. She created a company that produced exclusive lingerie with high-quality fabrics.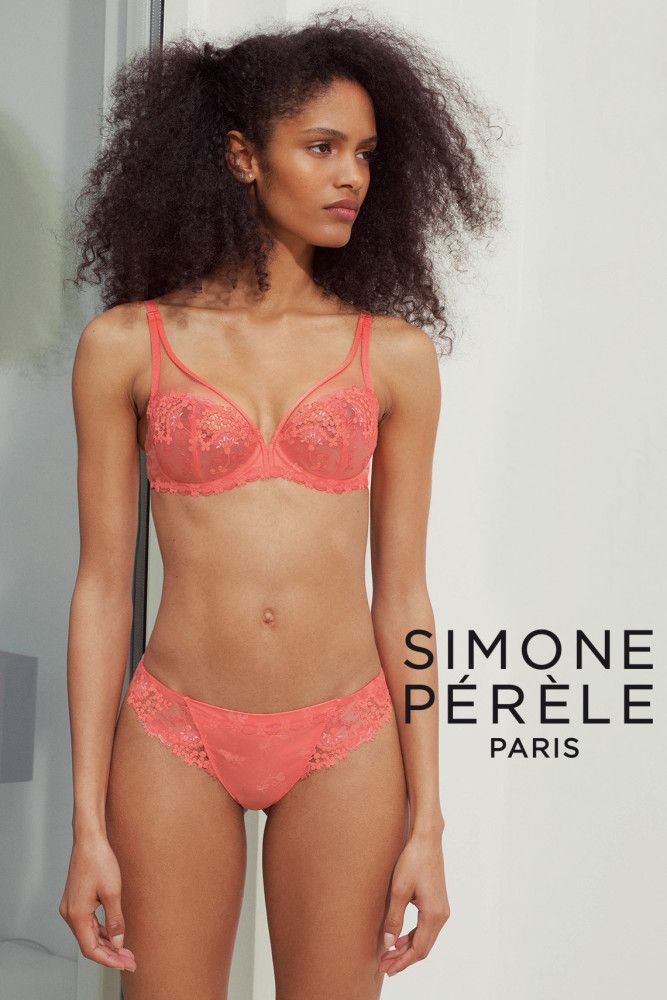 The brand famed for its soft, luxurious materials such as silk and lace, which often embellished with embroidery. It still maintains the original philosophy of feminine elegance and quality manufacturing.
Simone Pérèle is most famous for its babydolls and chemises. They often made with sheer or translucent fabrics that reveal delicate lacy or embroidered details underneath. The line also includes bras and briefs in an array of colors and styles to complement your body type.

Maison Lejaby
Parisian brand Maison Lejaby known for its elegant, sophisticated, and most of all, comfortable lingerie. This luxury brand established in 1930, making it one of France's most known lingerie companies. The founder was famous Gabrielle Vianney.
You'll find that Maison Lejaby is the perfect mixture of modern and classic; you can see their legacy in their classic designs and luxurious fabrics but you will also feel their modern sensibility with their feminine, sexy styles.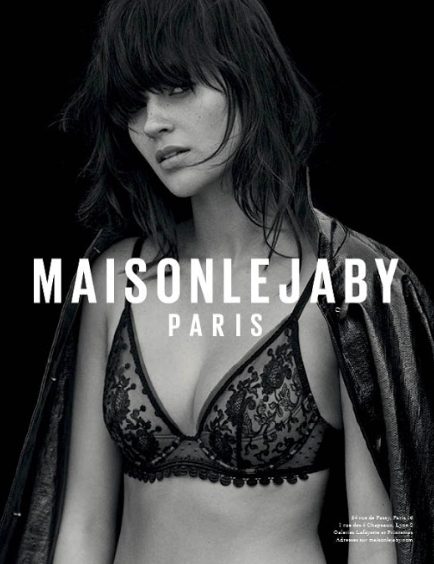 Their collection of bras and panties is both luxurious and sophisticated. It has a very Parisian charm to it with refined lace pieces available in various colors and materials. They have boudoir lingerie that is perfect for luxurious nights in, sexy outfits for seduction or elegant designs to wear under your most stylish ensembles. You can even find bridal sets for your wedding night as well as special pieces for your honeymoon!
Whether you're looking for something classic or contemporary, this brand has a style to match your personality!
Chantal Thomass
Chantal Thomass well known for the provocative and sexy look of their lingerie. Their styles are very modern and daring and the fabrics used in their lingerie are of the highest quality. The designs are also very feminine and sensual, making them a great choice for anyone who wants to feel sexy and confident. Their bras come in a wide range of styles, from simple and classic to daring and revealing.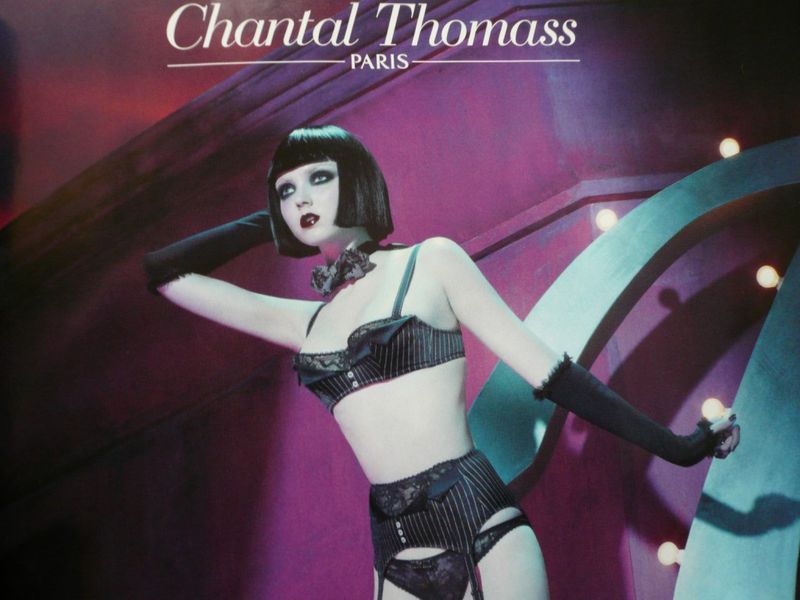 Many women love Chantal Thomass bras because of their unique appearance, which makes the bra something that you can wear while still looking like you. Their bras also come in many different sizes so it is easy to find one that fits your body shape just right. Anyone who is looking to add a little spice to their wardrobe should definitely consider adding this brand of lingerie to their collection as they have a great selection of items that will suit any taste or style.

Etam
Etam is a French lingerie brand that offers sexy, flirtatious and elegant underwear for women. Founded in 1916, Etam produces bras, panties, hosiery and nightwear. The brand's ad campaigns often feature renowned models and actresses who are the perfect embodiment of the French style and elegance. The founder is company is Max Lindemann.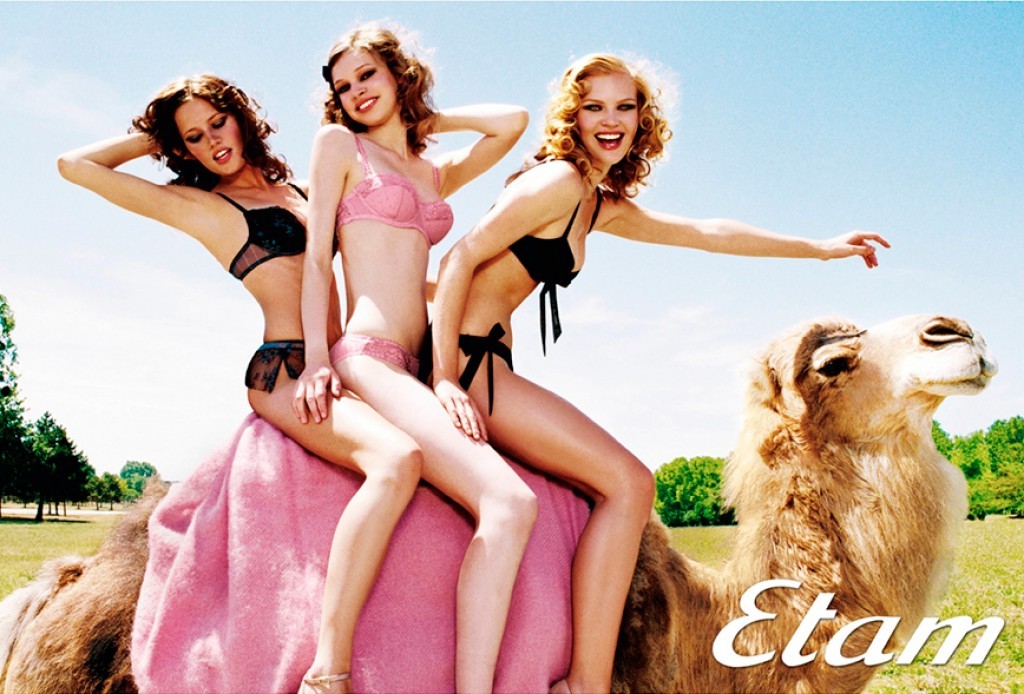 Etam's lingerie manufactured using quality materials that include satin, silk, lace, tulle and other fabrics. The range of colors includes black and white, but also reds, pinks and other more vibrant colors.
Conclusion
This feature sets out a list of what we consider to be some of the best french lingerie brands. We took a look at a wide range of factors to consider when making our decision, including popularity with shoppers, reputation for quality and overall customer satisfaction.