Lingerie is a somewhat broad term that includes pieces other than bras and panties. A Basque is one of these other types of lingerie. It has some specific features that make it stand out from the rest. A Basque is a foundation garment that covers the torso, flattens and slimming the midsection. It's often worn under clothing for an invisible look, but can also be worn in the bedroom.
Basque lingerie is usually made of lace, satin, silk. It sometimes includes 'boning' or stiff panels that provide support and shaping. Boning can be any material that's flexible enough to bend (such as fibrous). Strong enough not to break; spiral steel is a common choice for this purpose.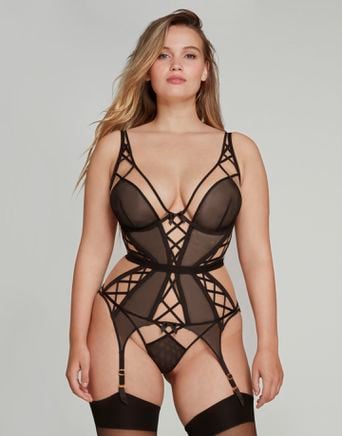 Background of Basque Lingerie
The word "basque" refers to a type of shirt or jacket that was popular in the 19th century. When it comes to lingerie, it refers to a type of undergarment that also called a corset. A garment worn around the waist to smooth out the torso and give a more shapely silhouette.
While most modern corsets have an elastic band at the bottom to hold them up. Basques have an open back with straps attaching at points along the top edge. So they're both strapless and backless.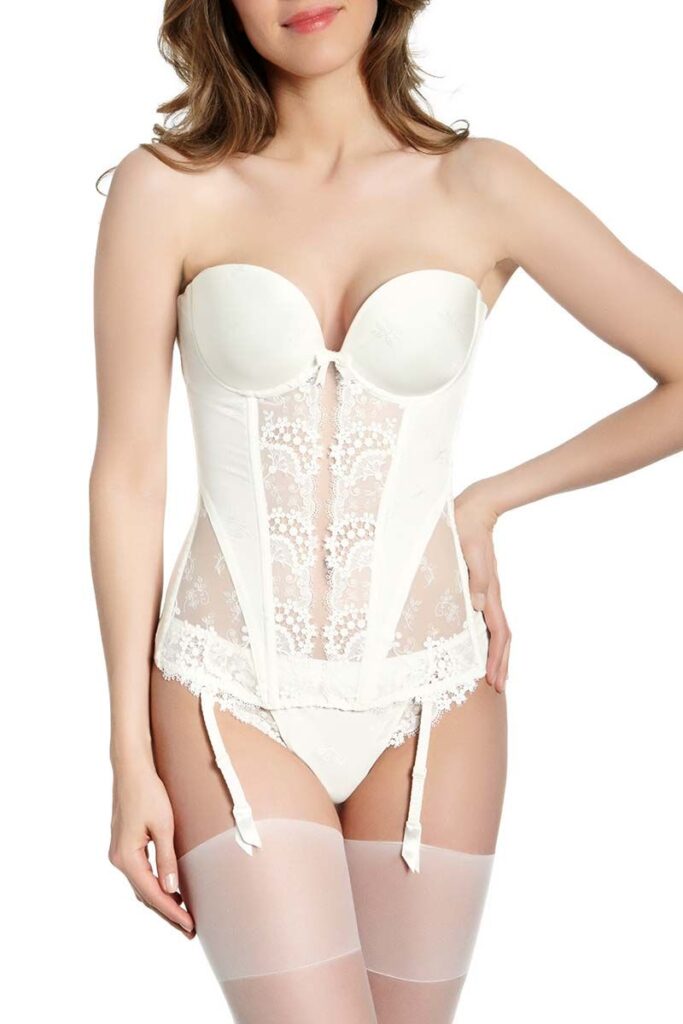 The curves of a basque designed to provide support and shaping: because it goes on like a sort of vest, it follows the contour of your body all the way down. That way, if you've got wide hips, a basque will flatten and define them just as well as it will shape your waist, and if you've got narrow hips, it will follow your curves and create an hourglass silhouette.
By contrast, traditional undergarments designed to either give support or reduce the size of certain areas (like the belly) at the expense of others. This means that if you have a broad belly, you can try on one piece after another that claims to be "shaping" with some variation on "control" in the name, but no matter what you get, it's probably not going to do anything for your waistline.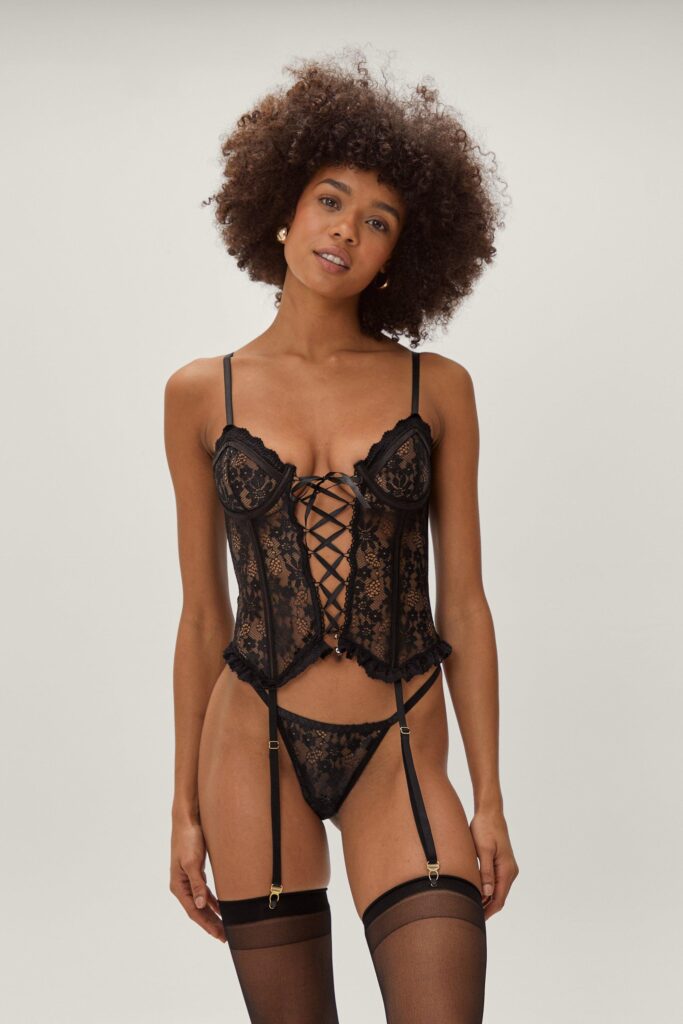 In addition to control and shaping, basques are also fitted with boning over the bosom. This supports your breasts and creates a line underneath any clothing you're wearing while still being comfortable enough that you can wear it all day long. Most pieces made with lace inserts so they're as fashionable as they are functional; they'll look great under formal dresses or casual maxi dresses alike.
What is the difference between a corset and a basque ?
Basques and corsets can be really great at hiding a tummy bulge, since they cover up the stomach area. The biggest difference between them is that a basque will have cups for your boobs, which corsets don't. This means that when you lie down, a basque will hold everything in place better than a corset would. If you never move your chest when you're horizontal, this won't matter to you. If it drifts to the side when you're lying down, then a basque will help keep it in place while a corset wouldn't.
Basques are also more likely to have straps than corsets, although there are some corset styles that come with straps. Here you can find corset outfits.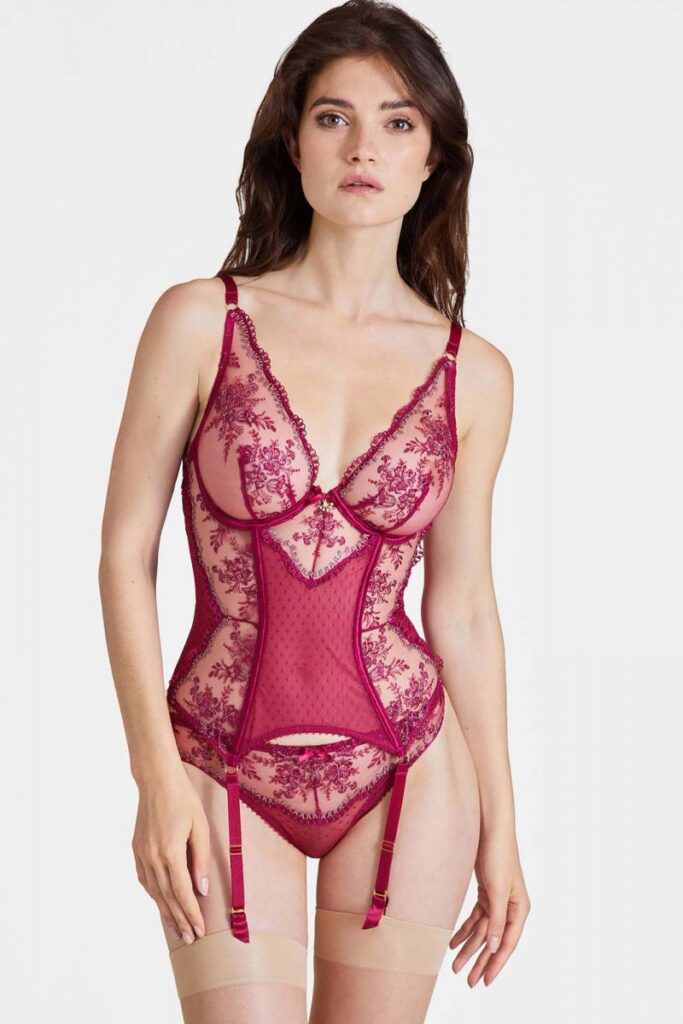 A corset is a type of foundation garment, worn throughout history to give the wearer a more accentuated hourglass figure than what would be achievable with other garments. It also helps to smooth out some of the lumps and bumps that can occur with other types of foundation garments.
A basque, on the other hand, is a type of undergarment that has less boning in it than a corset and doesn't have lacing at the back. This means that while this type of garment may help smooth out lumps and bumps, it will not give you as much cleavage or shape as a corset.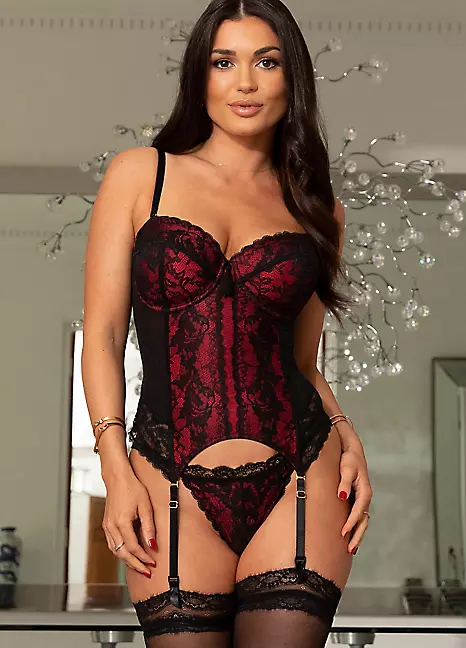 The best thing about basque is that you get to choose matching panties, which is a real bonus. Corsets don't have that advantage, as there are no matching knickers. It's not hard to find black corsets, but if you want to match a corset to your underwear, it can be quite tricky.
How To Wear Basque Lingerie?
How you wear them greatly depends on the design of the item, but there are quite a few similarities between the two. They both use laces in some areas, they both use hooks and eyelets to fasten themselves. There's often a busk that goes all the way down the front (though this isn't always the case). The differences come in things like how far up your body each goes, what kinds of clothes you can wear with them, and more.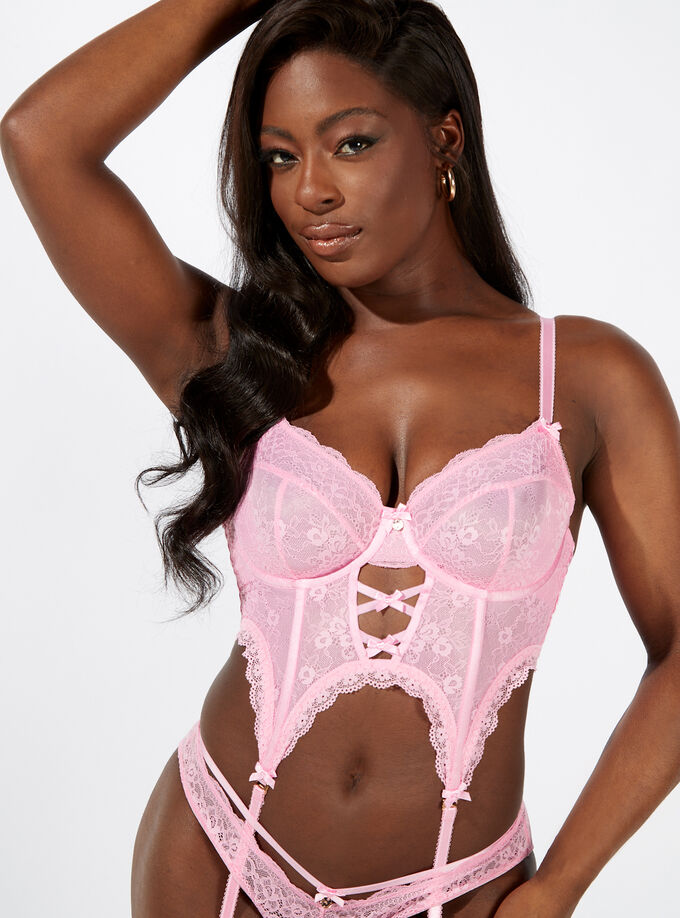 If you're looking for a basque lingerie, it will probably be sleeveless and made to sit under your bust. It's also common for there to be a lot of ruffles or lace on a basque. So if that's not your style you may want to steer clear of it. Corsets usually worn over other clothing and don't show as much skin as basques do. This is also why corsets tend to offer more support than basques. They cover more of your upper body so they can really pull everything together.
Conclusion
Basque is a type of lingerie but with a very special characteristic. The unique one is made from different types of classic lingerie such as bras, panties, garter belts and so on. It means that it's not a single garment. Depending on your tastes you can choose to have this special underwear with garter belt or panties.
When it comes to making sexy lingerie for women, few can do it as well as Basque Lingerie. They design and make their lingerie from the heart and with exceptional detailing. It shows in each piece of the clothing that they create. Whether you are looking for beautiful underwear or a great nightgown. You will find that Basque Lingerie can fill your needs and make a certain someone very happy!