Bra sizes are not standardized and vary widely from UK to US size, in fact they are different across the world.
UK Bra Sizes are one of the most common moreover they are almost same in Europe. If you're an American woman who wants to buy an imported bra, then chances are that you'll have to change the UK to a US bra size.
Start By Finding Your Size
In order to find a well-fitting bra, women must be properly measured, preferably by a professional. The most common mistake made when buying a bra is assuming that one size fits all. Not only does this often lead to ill-fitting bras, but it may also prevent women from realizing their correct size.
If you find yourself wearing the wrong size, then you can end up with a bra that doesn't fit you properly. Wearing a wrong size bra will not only make you feel uncomfortable but also it may cause health issues like back pain. Trying on the right bra size can prevent this problem and at the same time it may ensure that your breasts remain perky for years to come.
For this reason it is important to measure yourself frequently. If you haven't check your size in the last 6 months, then you should start measuring yourself in the first place.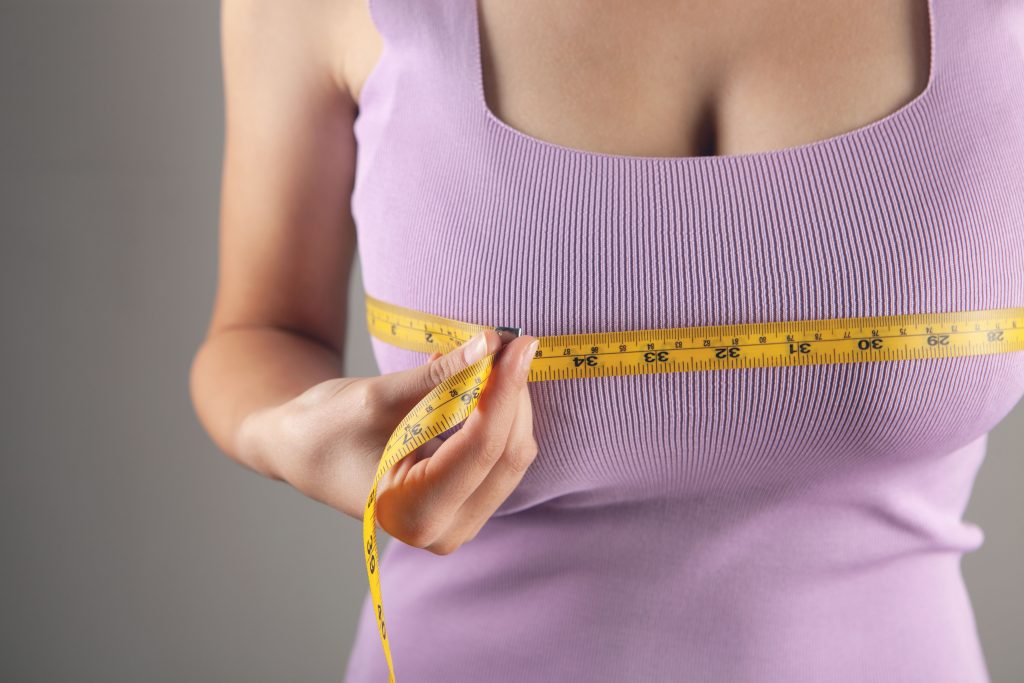 Finally, You can check our guide how to correctly find your bra size at home.
One thing you need to know before starting to convert your size is that band sizes stay the same in US and UK sizing, e.g., a US 32 band is the same as a UK 32 band. 
However, the cup size is the tricky one here. If you're wearing C cup or smaller, then don't worry about anything. In fact, you don't need to use the calculator at all!
However if your cup size is DD or larger then, it's time to learn how sizing differs between The US and the UK. To see the difference between UK bra size to US bra size, you also check table below.
UK to US Cup size
Note: If you want to know how to calculate the cup size, then you can use the difference between bust and band size.
| | | |
| --- | --- | --- |
| Bust/band difference in inches | US cup size | UK cup size |
| <1 | AA | AA |
| 1 | A | A |
| 2 | B | B |
| 3 | C | C |
| 4 | D | D |
| 5 | E or DD | DD |
| 6 | F or DDD | E |
| 7 | G or DDDD | F |
| 8 | H | FF |
| 9 | I | G |
| 10 | J | GG |
| 11 | K | H |
| 12 | L | HH |
| 13 | M | J |
| 14 | N | JJ |
And if you find above list complicated then, there are sites which you can easily enter your measurements. In fact, you can convert your bra size easily in the UK size in seconds.
If you are not online shopping then you should check the bra size tags in stores. These days most of the brands sell internationally so, most of the time the different sizing is written on tags.