Okay, so I have never purchased a bra from Figleaves before despite being a nice sized lady with a "fuller bust". Oh, you thought I was talking about myself didn't you?! Well I am, but this isn't about me, it is about my new gorgeous well fitting plus size bra.
I wanted to try Figleaves as I have heard great things about the brand and their bras are actually pretty and had reasonably price compared to other brands on the market.
As a lingerie lover, I am always eager to buy a new bra, so I ordered when I saw a discounted price.
I wasn't going to spend much time writing this article though as who wants to read about another plus size bra? Well after wearing my new Figleaves plus size bra for just one day, my mind has changed. This is not just another plus size bra that fits me, it is so much more than that. I figured that as this blog is all about lingerie for womens, then it would be perfect to do a post on why this particular plus size bra is so brilliant in my opinion.
For other plus size bra models you should have in your wardrobe, check our blog post.
My Review Of Figleaves Bra
Figleaves do not have their on website, instead they are selling under other websites like Next.us. So I ordered Figleaves Black Leopard Pimlico Bra for $44.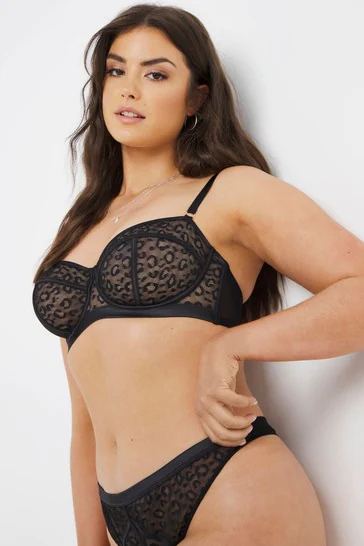 The design of the bra is absolutely gorgeous. Fabric is really nice, it is soft almost like a silk. It has an underwire to give you a little bit extra support on the bottom.
Bra does not have a padding. It is designed to give you a plunging cleavage without needing the extra padding.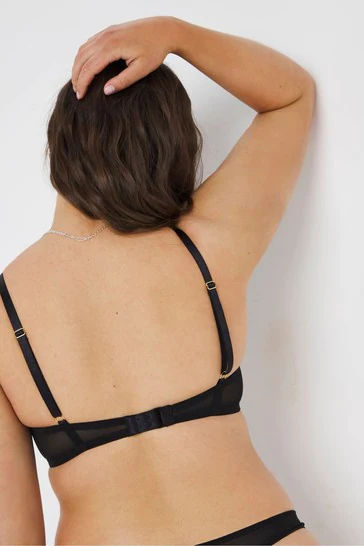 The back of the bra is mesh with two clips. Straps are adjustable as well.
Overall, I love the bra, it is supportive as well as vintage looking. Figleaves has so much to offer those in search of a sexy, supportive, plus-size bra and panty set.