Minimizing bras are designed to reduce breast size. They are most often used by women with large breasts because they can be a pain and cause back ache. The bra also encourages the breasts to sit closer together to create a more streamlined look. While some women may choose to simply wear smaller bras, others may find that they would feel more comfortable wearing a minimizer bra.
How Minimizing Bra Works ?
Minimizing bras have been around for many decades. The style changed over the years, but one thing remains the same. They are still made from materials like thin foam and spacer fabric. They also have adjustable straps and hooks at the back of the neck. You can adjust to accommodate to your breast size. The bras also come in different band sizes and cup sizes.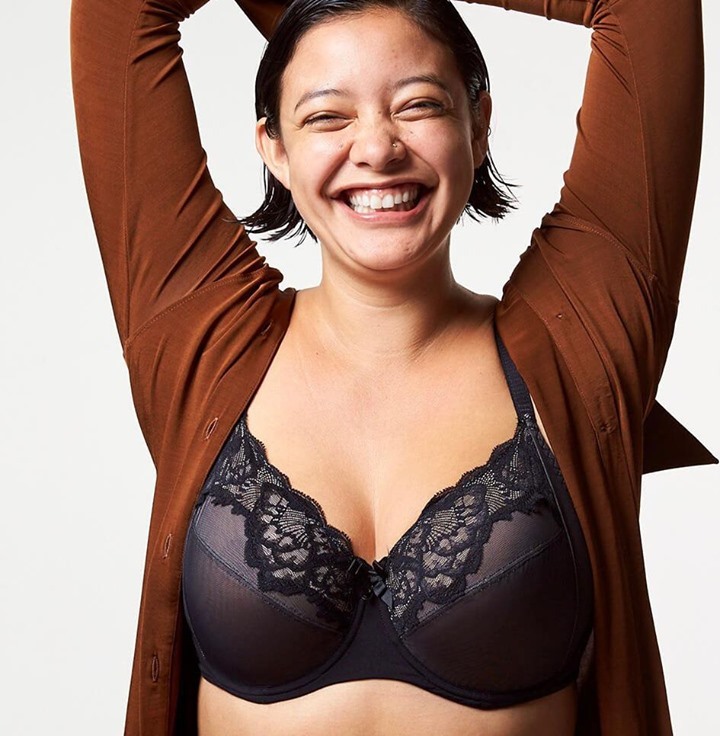 Minimizer bras come in two main varieties: compression and encapsulation. Compression bras are designed to create a smooth look under clothing by flattening the breast tissue using an elastic band. The band not only keeps the bra securely in place, but helps to hold the breasts in place as well. But do not mix them with "sports" bras, which have a similar function. They have of different materials and tend to be made to a tighter specifications than those used in minimizers.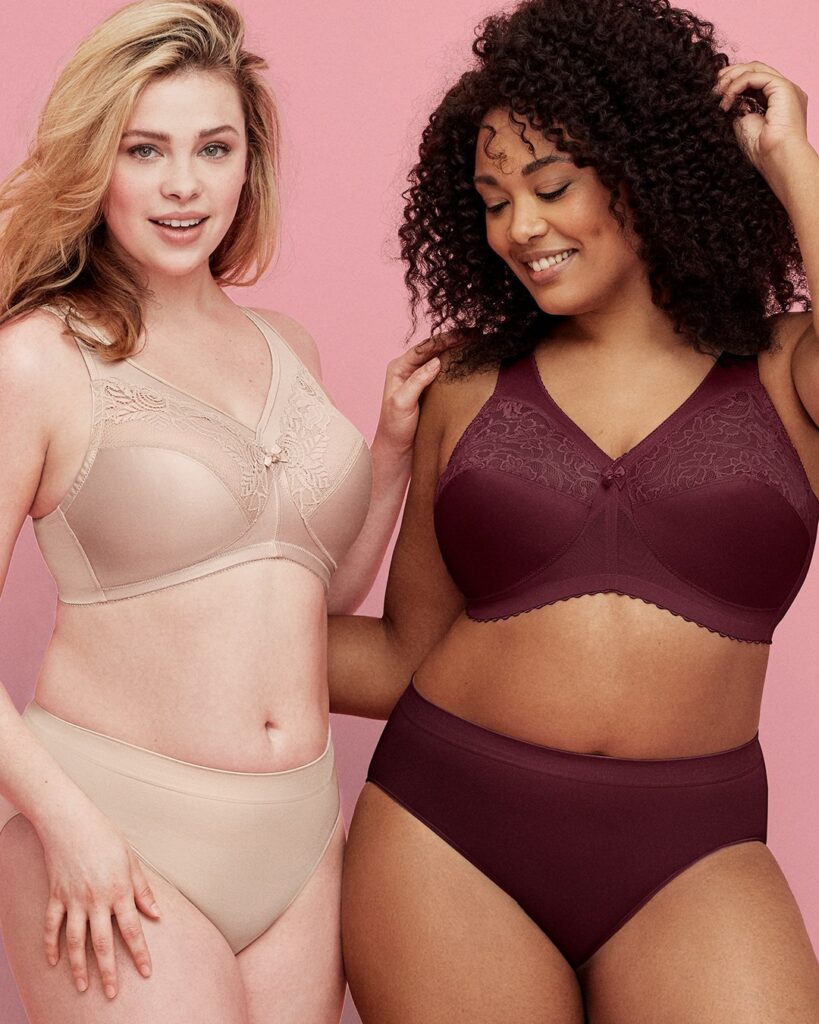 Encapsulation bras use fabric lined cups, creating a shape that allows the wearer to appear smaller while providing good support. They work by lifting and separating the breasts, creating firmness and definition, while also reducing their mass by trapping air inside each cup. Encapsulation bras tend to have firmer cups than compression styles because they're working as much with volume as with support.
How To Choose The Correct Minimizer Bra ?
Finding the perfect bra is a nightmare for most women. It usually takes many trials before you find the perfect fit. Even then it takes constant vigilance to make sure that one's bra is not diminishing from its best form.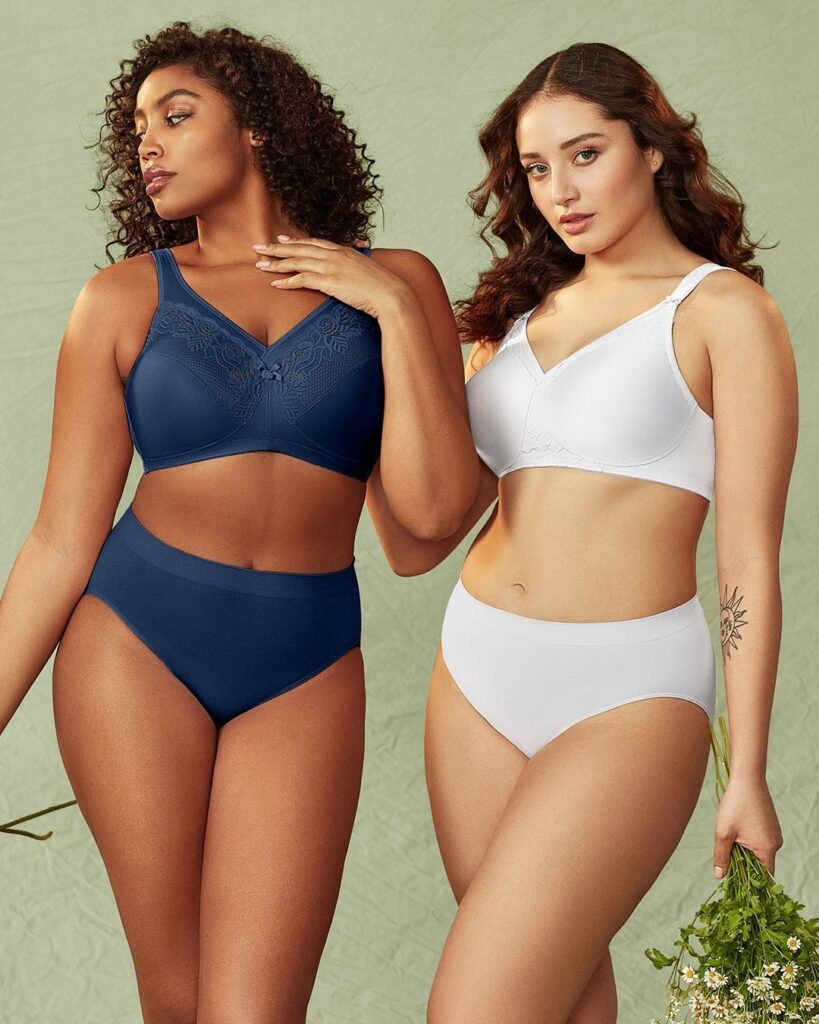 Here you can also find 10 best bras for large bust to give you more inspiration while shopping for bra.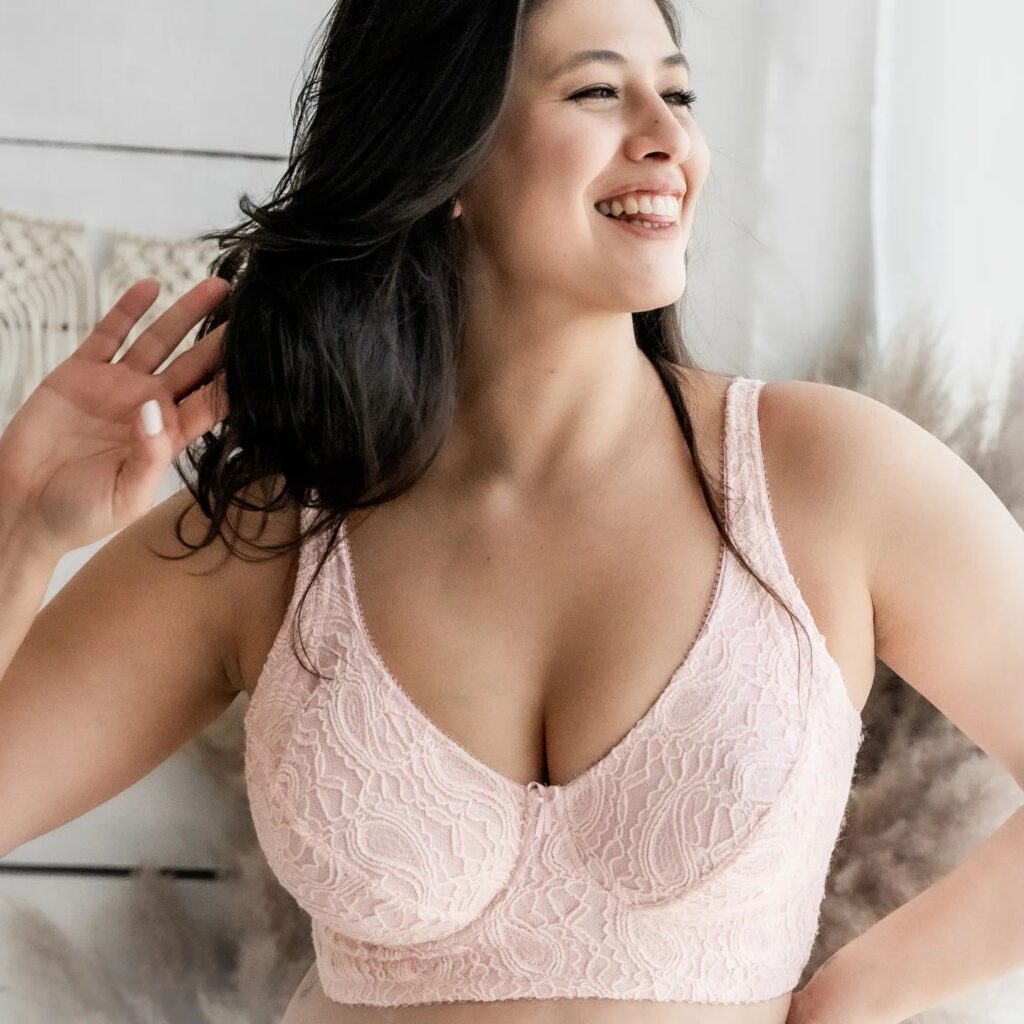 As difficult as it is to find the correct size of a bra, finding the right minimizing bra might be even more challenging. This type of bra doesn't just have to be technically fitting; it has to be aesthetically appealing as well as functional.
Here are some tips to help you find your best minimizing bra:
Size:
It's important to start with the right size. When shopping for a minimizer, it's important that you know your exact measurements so that you can get something that will fit properly. Here you can find our guide how to measure yourself at home. Most minimizers (good ones at least) have flexible sizing charts that let you choose which is best for your body type, but it's still important to make sure that you know your measurements for yourself so that you can get something that fits right out of the box. Most minimizers have adjustable straps, so don't worry if you're off by an inch or two—you can always adjust them later!
Style:
It's also important that you check out style options when looking for a minimizer bra, as some styles are more suited to certain outfits than others. Minimizer bras usually come in two different styles: seamless and padded.
Seamless minimizers are just what they sound like. They made of a single layer of fabric, so there's no extra padding. Seamless minimizers generally have molded cups, which tends to create better support and lift than other types of minimizer bras. They're also the best option for women who want a completely smooth look under their clothing, or who want to minimize the appearance of any visible bra straps or seams.
Padded bras has an extra layer of padding over the cups, giving them a rounded shape and fuller appearance. This can help minimize even more than seamless bras, especially if you prefer a fuller, rounder shape to your breasts. Padded minimizers are often less structured than seamless ones, but still offer good support and lift—so you'll want to consider what kind of shape you'd prefer along with how much minimizing you want the bra to do.
Quality
This tip may seem simplistic, but the quality has the key. A well-made bra will last longer and give you more support, while a poorly made one might not provide the support you need. Once you had a quality bra you should also know how to wash your lingerie so they last longer.
The difference in quality is most apparent in outerwear, including minimizer bras that feature molded cups, as well as swimwear, since these require the most support. Look for bras that have sturdy fabric and solid stitching so that they will last a long time. If possible, try your minimizer bra on before buying it to test its quality and durability.
This guide for finding the right minimizer bra has everything you need to know, including tips on shopping for a bra that truly minimizes, as well as advice on maintaining and storing your new bra. We hope you found it helpful.