Playful Promises Lingerie is a very sexy and popular brand that offers sexy modern lingerie. They have been around for about 18 years, but they have a loyal following of fans who love the way their pieces fit and flatter the female form.
Just to give you an idea of what you can expect from a Playful Promises set, they are all constructed with a soft, luxurious lace fabric in different colors, and they all feature some kind of decorative element like satin bows or scalloped edges. My favorite part of the brand might be their prices: the pieces I've seen so far have all been well below $100, which is pretty amazing considering how luxurious most of them look. As someone who has always loved lingerie brands like La Perla (which is much more expensive) but never had the means to buy it myself, I was beyond excited when Playful Promises launched and began offering similar pieces at a fraction of the price.
Is Playful Promises ethical?
Playful Promises is an online lingerie retailer that was established in 2004. They are known for their edgy, sexy, and playful designs and also for their commitment to being eco-friendly. This means they use materials that are organic, sustainable, or recycled whenever possible and they donate a portion of each sale to environmental causes.
As far as the ethics of a company go, Playful Promises is at the top of my list for satisfaction. All their factories ethically audited. They have also put in the research to ensure that to donate different charities for sustainable fashion and reducing the waste in industry.
Does Playful Promises run small?
I've been lusting after Playful Promises for a while. I'd seen Playful Promises lingerie in magazines and on the web, and it looked so beautiful, so feminine, so delicate. I was always afraid to pull the trigger on an order because they don't have a storefront and run small.
I have seen comments about whether Playful Promises runs small. Some people say that their items run true to size; others claim that they run small. Well, I'm here to tell you all my experience.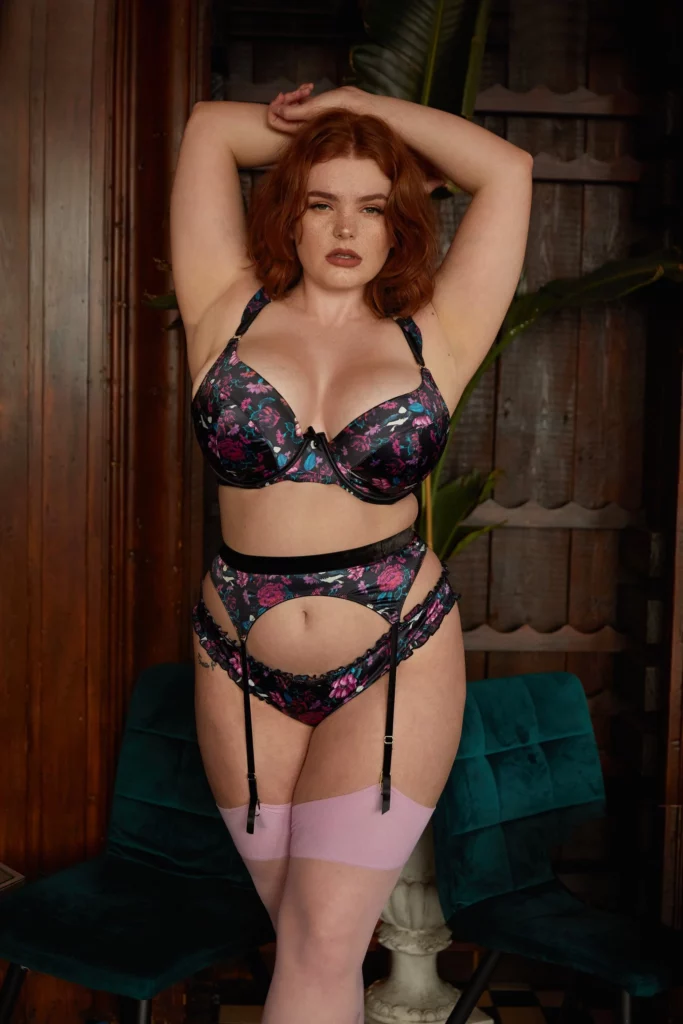 Let's start with their size inclusivity. It is HUGE! Their bra sizes starting from 28D to 44I. This is phenomenal, especially for those of us who are hard to fit. There are so many things to love about this company. Their size inclusivity is one of the best things about them.
Since this is a UK brand you might want to check out post about UK to US Bra Size Converter before ordering so you won't end up ordering the wrong size.
With an extensive sizing chart and detailed information about the construction of each piece, it's clear that the brand takes measurements very seriously. They offer handy tips on how to measure yourself correctly. It is critical when you're shopping for a bra that fits. They also have a section devoted entirely to fitting advice and tips for finding the right style for your body type.
I have ordered 44C Noriko Crane Print Plunge Bra. I can honestly say that for this bra, it is true to size. However I have seen online that not all of their products true to size. I just took a risk and ordered only one. It fit me perfectly.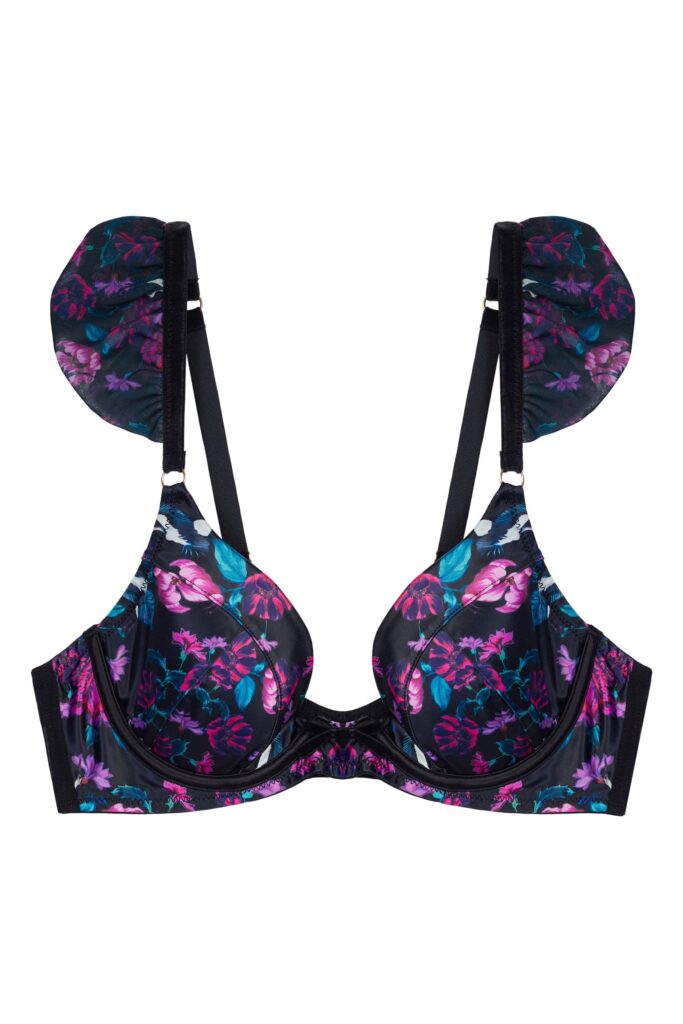 How long does Playful Promises take to ship?
I've had a few experiences ordering from Playful Promises, and I always appreciate the great selection and fast service. My latest order was no exception. When I placed my order, I chose $10 ground shipping. I expected that it might take a little while for my package to arrive, but to my surprise, my package arrived just 5 days later!
Overall Experience
Overall, I'm very pleased with my purchase from Playful Promises. I'll be looking forward to shopping here again in the future.
The bra is high-quality and so far has held up well to each of the multiple times I've worn them. It has three rows of three hooks in the back. You can adjust its tightness to your liking (or if you're like me, you can wear it tighter on one side than the other). The cups are lightly padded but not enough to make them noticeable under clothing. This bra might be good for someone who wants to add just a little extra lift or coverage without going full-on push-up.
The shipping was fast and the customer service was responsive. My experiences with Playful Promises, both online and via email, have all been positive.