I've been searching for a simple T-shirt bra that I could wear under my cotton shirts to lift and shape my bust. I really didn't want to spend too much on a new bra just now, and when I saw this Fruit Of The Loom T-shirt Bra at such an affordable price, I decided to give it a try and write a review about it.
Here is my honest review about Fruit Of The Loom Bra:
Fruit Of The Loom T-shirt Bra comes in nude, black, white and grey. I bought 3 pc pack from Amazon for $26.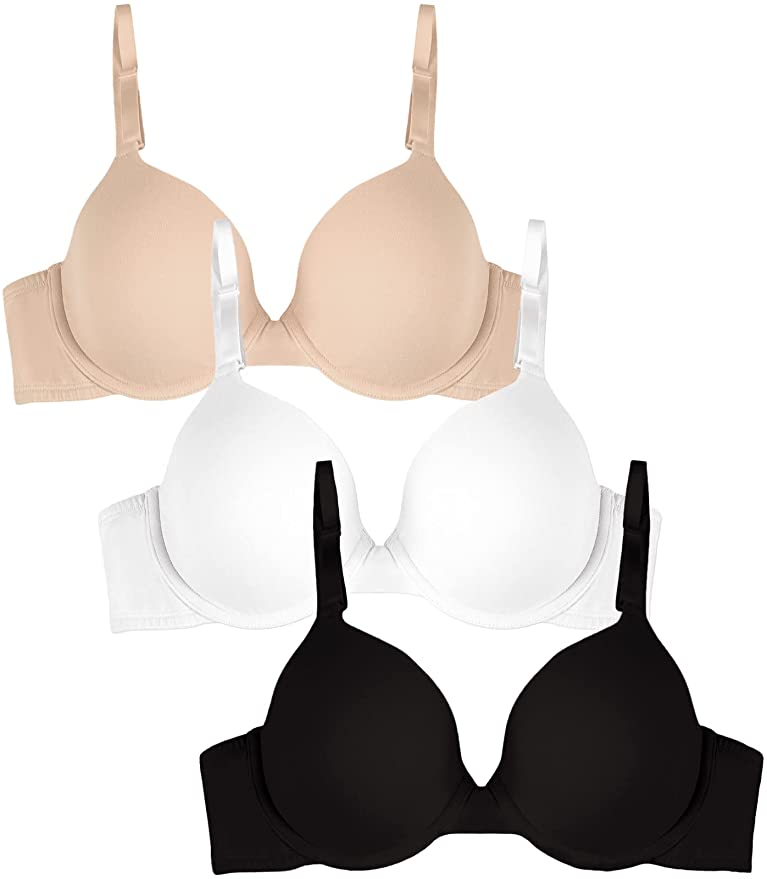 I have tried nude color but the other two color has the same quality of material. Nude color matches my skin tone perfectly. It's very comfortable to wear. It's made of soft cotton material which feels very nice to the body.
It comes with four hooks in the back, so it fits very well and securely on the body. Hooks are close together which provides maximum support for the bust.
Fruit Of The Loom T-shirt Bra provides medium coverage that is suitable for wearing under light/thin cotton clothing or t-shirts as well as sheer tops (total versatility!).
The Fruit of the Loom T-shirt Bra is a good product for the price. The material is soft and smooth, with a nice snug fit.
The only downside with the bra is the straps are quite thin. If you wear them tight they might hurt your shoulders. Other than that the quality of material is good for the price.
The Fruit of the Loom Women's T-shirt Bra is one of the most affordable bra that I have had the opportunity to review. Although it is intended for casual wear, the stylish and functional design makes it appropriate for many occasions. The fabric and support offered by the bra will be sure to please. Since the price is not high its worth to try.