Heads up: TopLingerie.net is reader-supported. When you purchase through links on our site, we may earn an affiliate commission.
Your maternity bra purchase is just as important as the rest of your pregnancy and post-baby wardrobe — even though it seems like an afterthought. Maternity lingerie is designed to meet the changing needs of your body during pregnancy and after giving birth, while bringing you the same comfort and support that you have come to expect from bralettes and bras.
As women, we are always changing— our bodies, our moods, our relationships — and underwear is no exception. When you're pregnant, your body is going through a lot of changes. Your breasts grow larger, heavier and more tender. The ligaments in your back loosen to make room for the baby, so you may experience back pain and discomfort throughout the day. The weight of your belly puts increased pressure on your bladder, making it all the more difficult to find a comfortable position when breastfeeding or relaxing at home.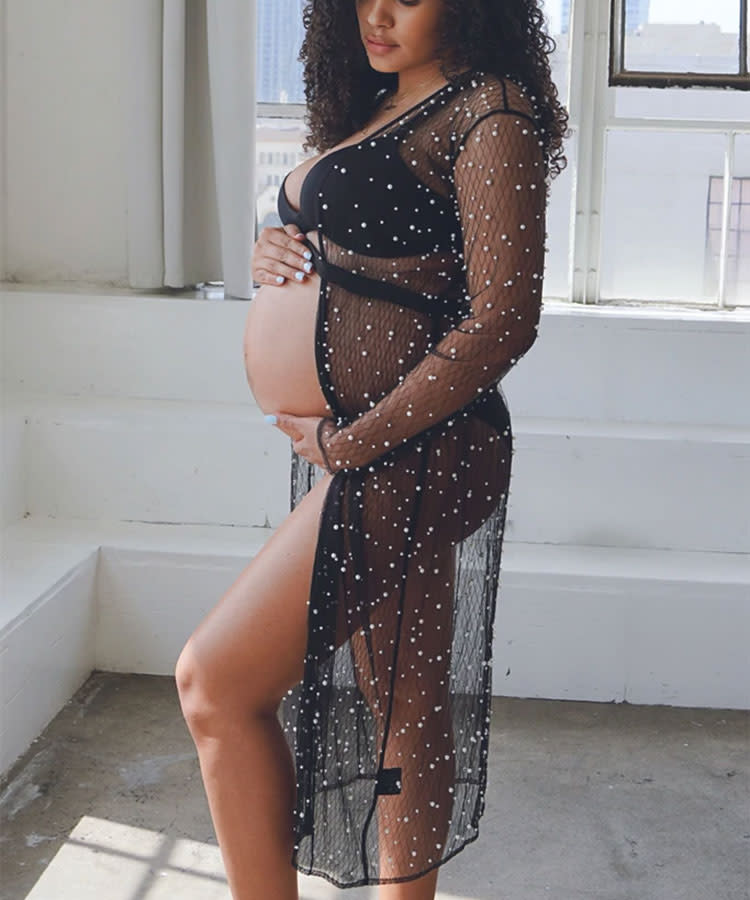 These are just a few of the physical and emotional aspects of your pregnancy that affect your everyday life as a woman. As you can see, shopping for maternity lingerie is not just about getting new underwear; it's about investing in yourself and taking care of yourself during this exciting time.
A few simple pieces will help you to feel sexy again after having a baby. For starters, opt for pieces that are seamless, stretchy, and soft. That way, you won't be restricted by any one part of the garment, and the fabric will be easy on your sensitive skin after having a baby. While you may want something that accentuates the parts of your body that aren't bared from stretch marks or loose skin, don't spend a lot of money on these garments.
Is Maternity Lingerie A Thing?
If you're a woman who's expecting, chances are you've wondered if it's possible to keep buying and wearing sexy lingerie. The good news is that yes, it is possible—in fact, there are now more options than ever in maternity lingerie.
The main difference between regular lingerie and the maternity kind is that regular lingerie features a lot of "structured" support (like underwire bras), while maternity lingerie is made to accommodate the changes in your body during pregnancy. That said, there are lots of brands making attractive, supportive, and comfortable modern maternity lingerie out there.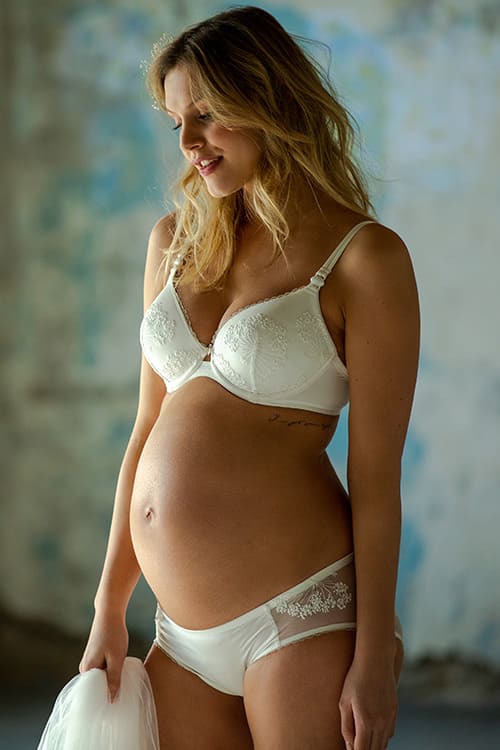 Any size or shape woman can find something to love in this section, so don't be hesitant to shop! Maternity lingerie can be lacy, racy, and downright scandalous; it can also be soft and simple. In this guide we'll try to cover everything you need to know about getting your hands on the best—and most comfortable—maternity underwear on the market.
Tips For Buying Maternity Lingerie During Your Pregnancy
Maternity lingerie is not like regular lingerie. It often has a different fit, is made from different materials, and has different functions. As a new mom-to-be, you may be wondering what exactly maternity lingerie is, how it's different from normal lingerie, and when you should start buying it.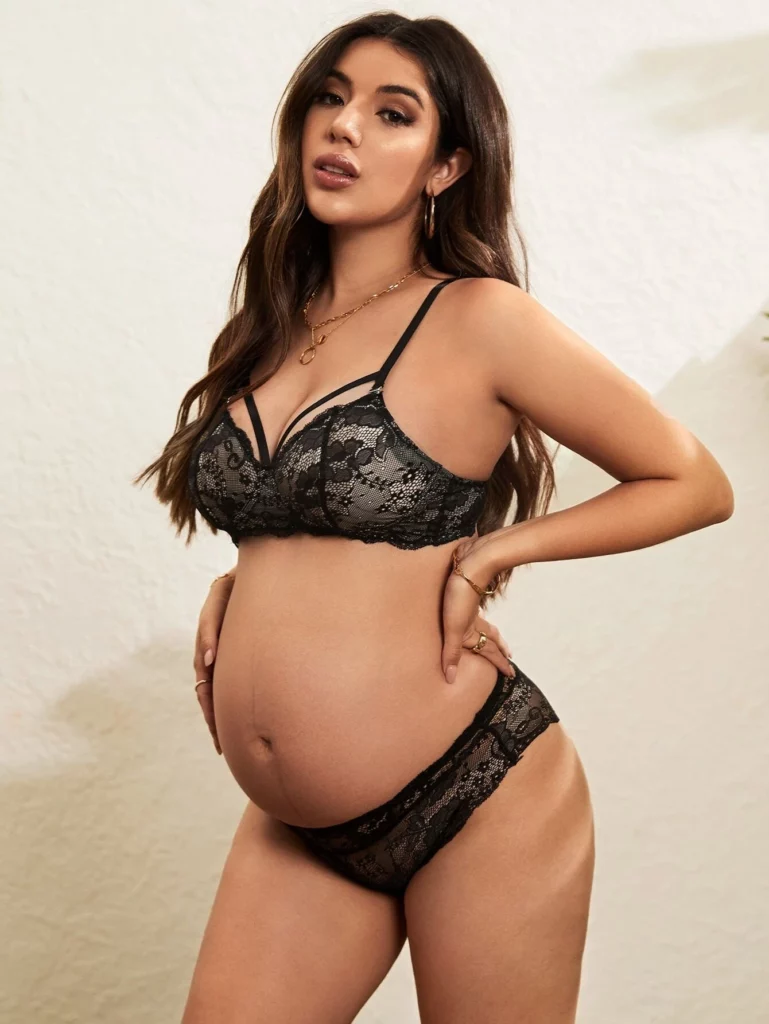 There are two main types of maternity lingerie: maternity bralettes and maternity panties. Maternity panties come in the form of boyshorts, hipsters, briefs, high-cut briefs, thongs, and more. They are designed to provide support for your growing belly and hips as well as comfort throughout your pregnancy. Maternity bras are similar to regular bras except they have additional hooks on the back so you can increase the band size as you keep growing. Pregnant women tend to wear these under normal bras because they're easier to put on than going without one altogether. Some women even find that their bust size increases during their pregnancy! This can be attributed to all the extra hormones running through your body, which also cause your breasts to become fuller.
Maternity lingerie comes in all sorts of colors and patterns so there's something for every style preference. Plus, they're just as comfortable as they are cute. With the help of some of my favorite brands, I want to give you a better idea of what you can expect when you shop for maternity lingerie.
Maternity lingerie is designed specifically with an expectant mother's body in mind. It gives more support than normal lingerie and is made from soft fabrics that don't irritate sensitive skin.
Maternity Lingerie Brands And Where To Buy Them
Isn't it awesome how pregnancy gets you to start thinking about buying all kinds of things that you never thought you'd need? I'm constantly amazed at some of the things I see pregnant women buying: special pillows, yoga classes, slippers, etc. And for many women, that list also includes maternity lingerie!
When you're pregnant, it's great to have something comfortable to lounge in at home after the 9-5 grind. But the truth is that most of those maternity garments aren't necessarily meant to be worn outside the house. But what if you want to wear something sexy underneath your work clothes?
That's where maternity lingerie comes in. It's a whole new world with a whole new selection of brands and styles for every shape and size. There are swimsuits, bras and panties, corsets and slips, camisoles and slips. You can even find unique pieces like shapewear that helps disguise your abdomen so you can still wear your regular pants or dresses.
Here is some of our top pics for maternity lingerie:
Kindred Bravely
Kindred Bravely makes gorgeous maternity lingerie that celebrates a pregnant woman's body, whether she is expecting her first child or her fourth. With styles ranging from more discreet basics to more revealing pieces, the brand offers something for every stage of pregnancy and beyond. The collection is designed in United States with the goal of making comfortable, beautiful and sustainable pieces that are also flattering, stylish and easy to wear.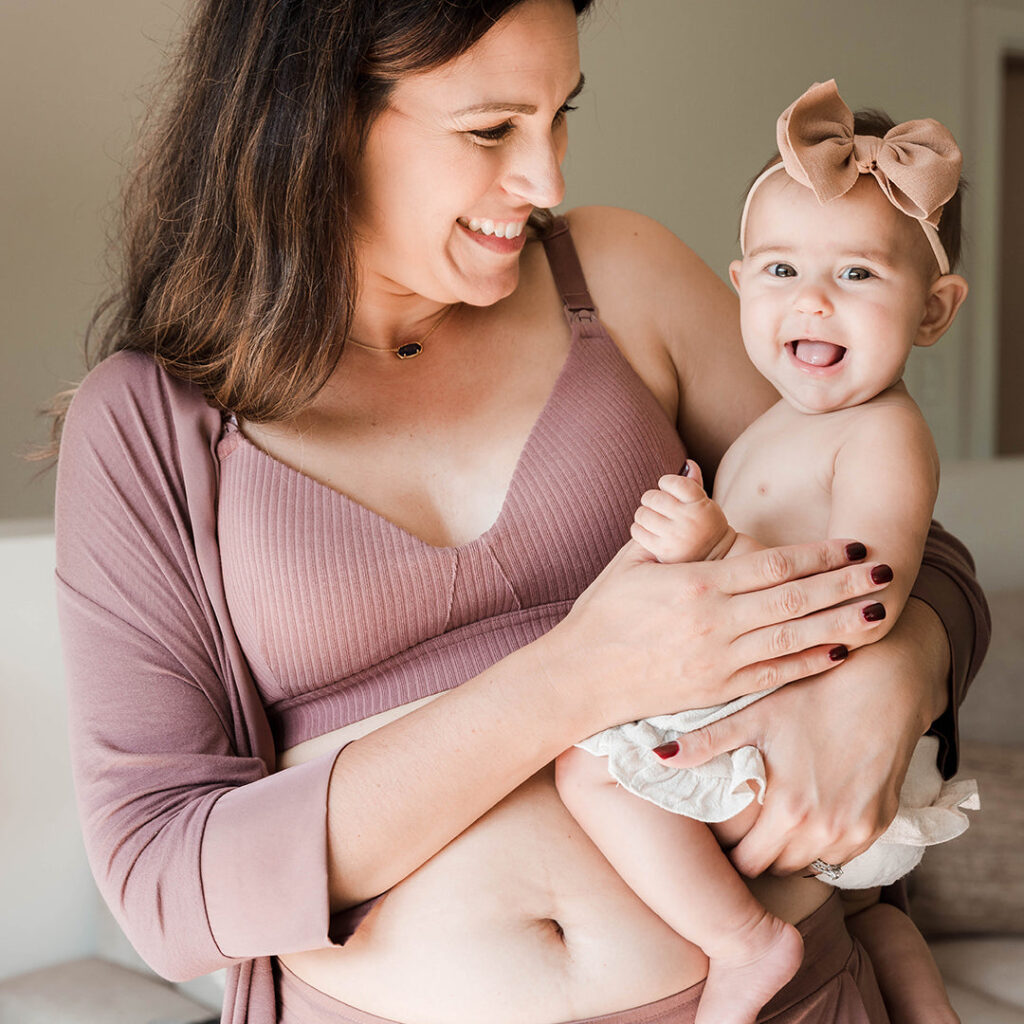 The company uses high-quality non-stretch materials like silk or cotton that are hand-cut and sewn together to create stunning draping effects. My favorite piece in the collection is the Ribbed Signature Cotton Nursing & Maternity Bra. It's composed of an amazing soft cotton.
They also have some high quality plus size lingerie options.
Hunkemoller
Hunkemoller is a brand that has been in existence for more than 125 years. It is most known for its beautiful, elegant and comfortable lingerie for women of all ages. Hunkemoller is a perfect brand for women looking for great fitting, high quality lingerie and underwear. If you are looking to buy something special to wear while pregnant, then this is the brand to visit.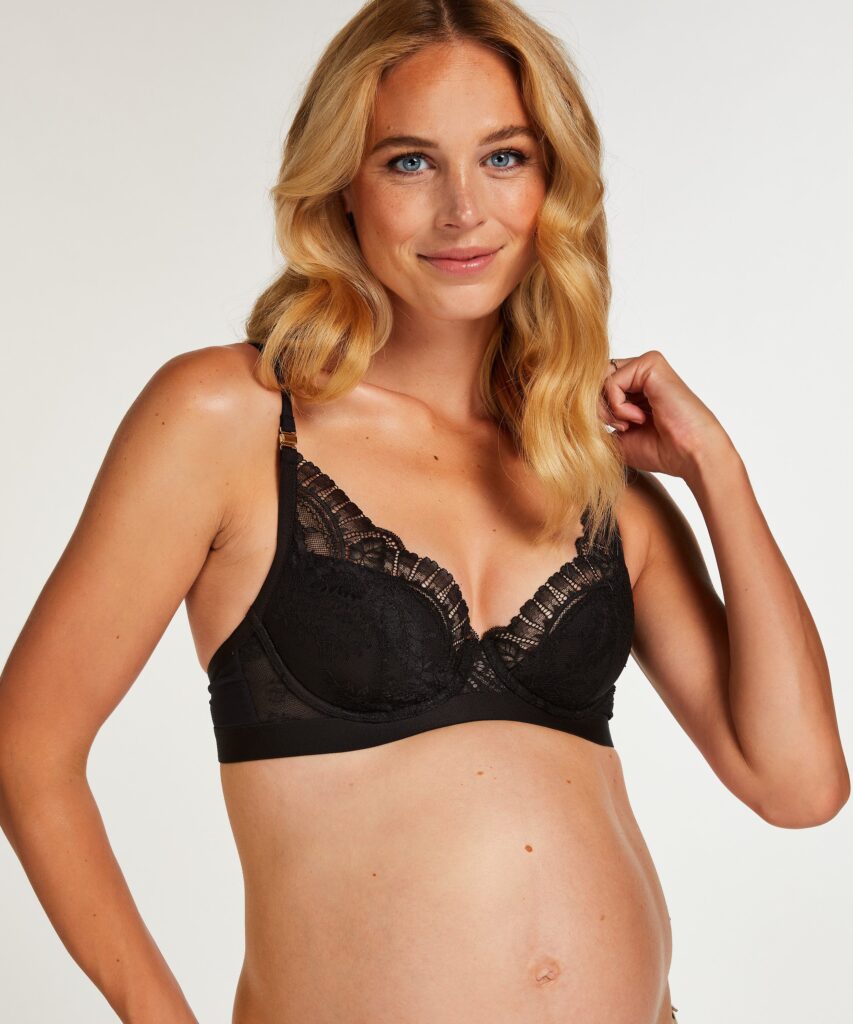 The lingerie selection for pregnant women is somewhat limited, but there are still a number of options out there that are both beautiful and practical. My favorite thing about lingerie is that it can make you feel sexy, and I think that feeling is doubly important while you're expecting a baby (especially if you're still in the early stages). It's not just about looking good for your partner—it's also about feeling good about yourself as you get bigger and more awkward looking.
To help you find something truly special for your honey, we've rounded up some of our favorite offerings from Hunkemoller. They specialize in all things lace and have a great range of styles to choose from. This shop was founded by two designers in Austria who came together to create underwear with the goal of making women feel sexy, no matter their age or physical shape. Each piece is carefully handcrafted with high-quality stitching, materials, and finishes that will stand the test of time. Their signature line features beautifully designed pieces for every woman out there—not just those who are expecting!
Hopefully, the quick overview above has given you everything you need to get started shopping for maternity lingerie. But don't stop there – remember to exercise your due diligence when buying anything at all. Research the product, find out what others have to say about it, and make sure that this article sticks around to help you as you decide on which products to buy. After all, information is power. And if you're curious about any particular types of items that we didn't cover here, don't hesitate to ask us about them in the comments section below!