Teddy or a bodysuit is a piece of women's clothing and in this blog post we will explain what is teddy lingerie and how to wear teddy lingerie. The bodysuit can be worn as undergarment known as lingerie or sleepwear and it comes in different shapes and sizes. A bodysuit is similar to leotard in that both are skin-tight garments; however, a leotard fits close to the body but has no openings. A bodysuit has openings at the crotch, armpits and/or leg sections. Bodysuits can be worn for raves, dancing, swimming, sports, among many other activities. The teddy stays in place throughout the event without bunching up or moving around unlike regular outer garments or clothing.
How To Wear A Teddy Lingerie?
The bodysuit is a true asset of seduction, the glamorous undergarment that enhances feminine curves. It can be worn under any outfit for both warmth and comfort. To put it on, just open the snaps and slide it on from top to bottom. Next, like a bra, you can close the hooks on the back with the bodysuit in place, or rotate it to grab them and then rotate it back. Once you put the garment in place you can close the snaps in the bottom.

Should I Wear Panty or Bra Under A Bodysuit?
This may seem like an unusual question to have, but it does happen. When you are wearing a bodysuit, it can be hard to decide whether you should wear underwear or not. It depends on the thickness of the material and how much you are comfortable what you are wearing.
Normally bodysuits have panty which you could close the crotch. But you can try wearing both and see which one feels better for you! Be careful, though, to choose a discreet bottom that works in harmony with the cut of the bodysuit.
For the bra, if the bodysuit does not include lined cups you can wear a triangular bra or a stick on bra, you can check our blog post about how to wear a stick on bra properly.
Do not forget to select a nude color or the same color as your bodysuit to complete your look.
How To Wear A Bodysuit Outside?
The shirt or a blouse might bunch up or move around and cause discomfort. But for teddy this is not the case. They're tight and form-fitting and by nature, they show off the curves and contours of your body and everything will be in place all day/night.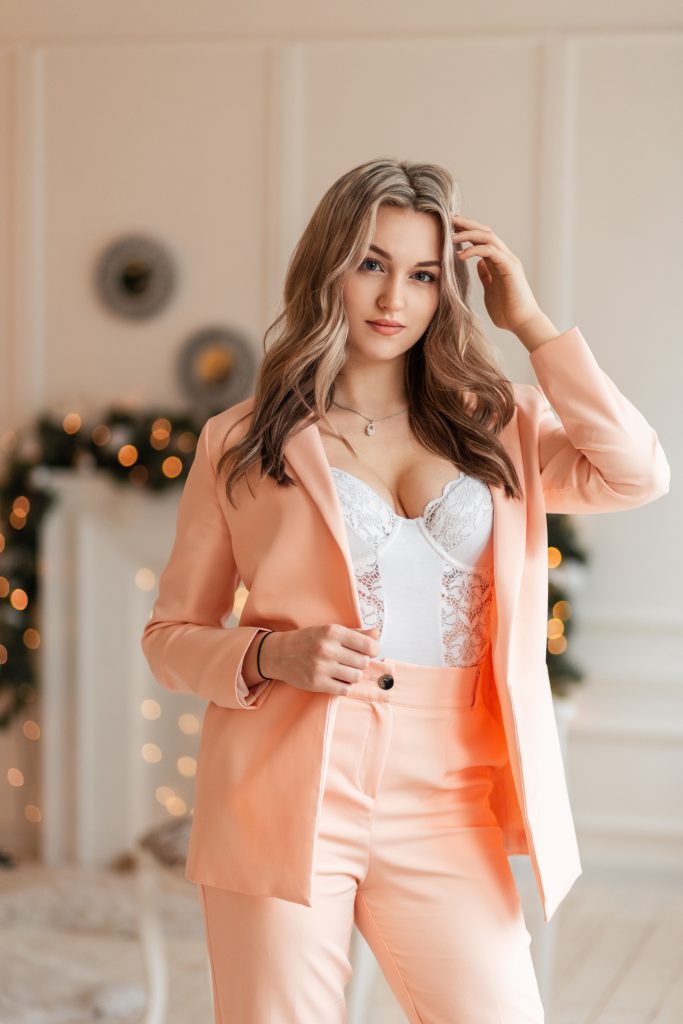 You can complete your look with a high waisted jean or if you are not comfortable with your body showing off you could wear a blazer jacket.