Thistle and Spire Lingerie appeared on my Instagram one day, and after a couple of minutes I found myself looking at their pictures, I made the difficult decision to place an order.
As you can see from some of my previous lingerie reviews, I'm no stranger to beautiful handmade lingerie, and I can not help myself trying new styles. But I do have a limit – it needs to be both beautiful and comfortable. Oh, and offcourse affordable too!
So I thought I should give this brand a try and let you know about my experience. But before starting I want to give you a little bit background about the Thistle And Spire.
Thistle And Spire Lingerie's Background
Thistle And Spire is a female found company. The founder, Maggie Bacon, was fed up with the same old styles and beauty stands of fashion world. So they decided to start their company with unique designs together with Lily Chen in 2015 in Brooklyn, New York.
Review
For this post I ordered Cornelia Bodysuit. I paid $ 98 for this piece. The bodysuit comes in different sizes, starting from XS to 3X.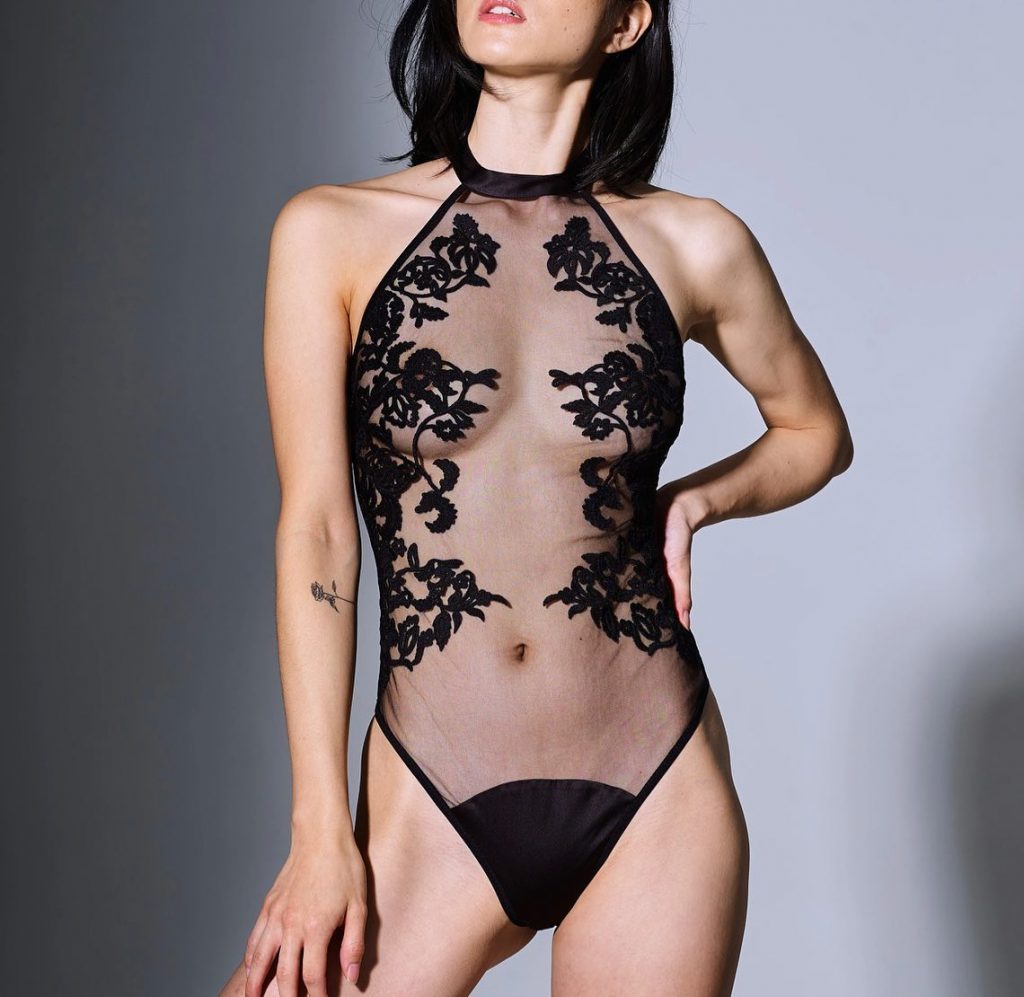 It has stretchy mesh material with pretty embroidery. It has a halter neck with black satin ties, I totally loved these details.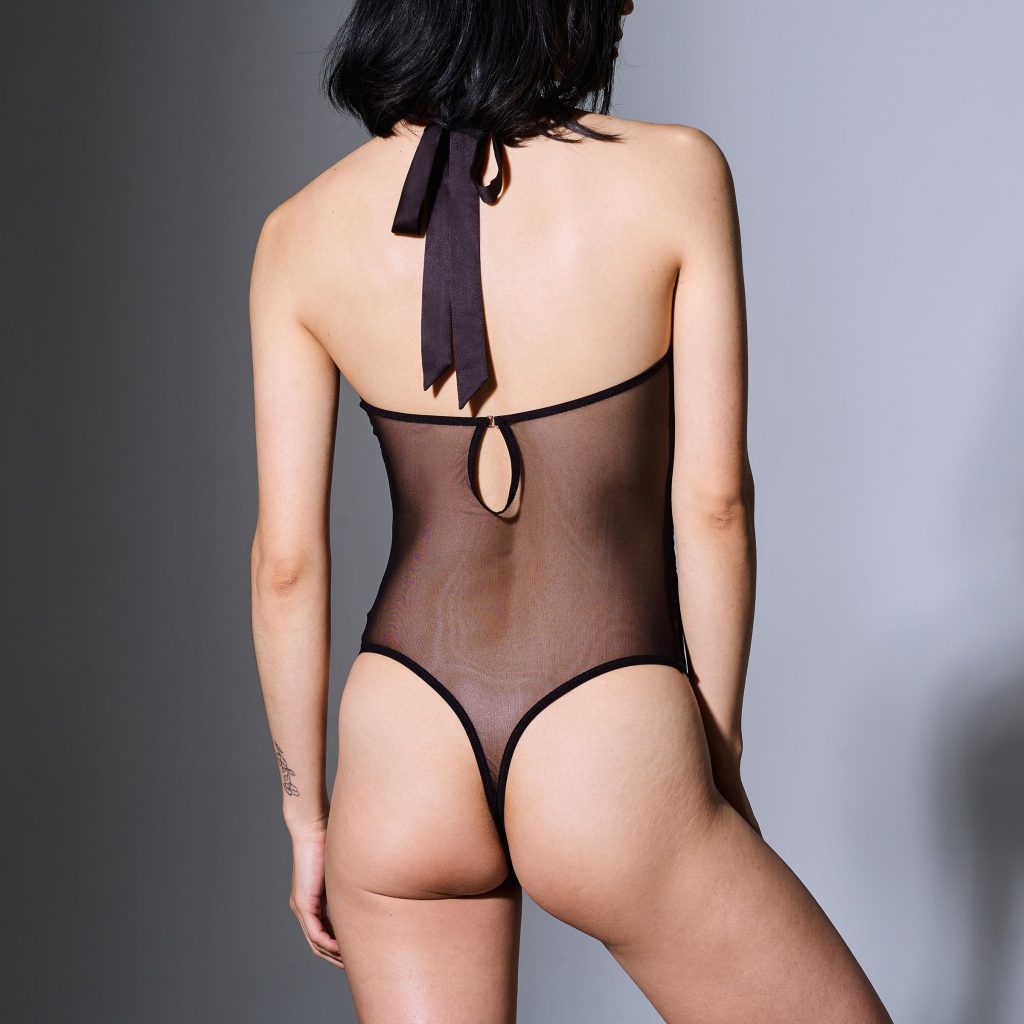 Well, I think that my first impression was right. The Thistle and Spire is a bombshell that will turn heads when you wear it.
When I first wore it, I felt like the snaps of the crotch were really high up. But since the material is stretchy I got used to it and also bodysuit take the shape of my body.
I felt pretty comfortable inside the bodysuit, firstly you feel the quality of the fabric over your skin and the shape and design of the lingerie feels expensive and that really made up my day.
Thistle and Spire's Kane Cutout V Wire Bra
It can be difficult to find the right bra that fits perfectly, is comfortable, and looks great! If you've been searching for a supportive and stylish bra, then Thistle and Spire's Kane Cutout V Wire Bra may be the perfect addition to your lingerie collection. In this review, we will take a look at what makes this bra unique and why you should consider buying it.
Unique Design
The Kane Cutout V Wire Bra features an innovative design that puts comfort first. The combination of lace with wire-free frames offers support while still feeling lightweight. The 'V' shape of the straps allows you to customize the fit of the bra, from a slightly plunging neckline or more of a scoop back. The crisscross straps also add an extra bit of style to the overall look of the bra.
The best part about this bra is the adjustable cutouts on each cup. They are strategically placed so that they provide additional support without compromising comfort. This feature also gives you some versatility in how much cleavage or coverage you want from your bra; you can easily adjust them for different occasions or outfits as needed.
Comfort & Quality
This bra is made with high-quality materials like nylon, spandex, and elastane to ensure maximum comfort all day long. The soft fabric feels gentle against your skin while still providing enough support for any activity – whether it's running errands around town or going out for a night on the town! The straps are also adjustable so that you can get just the right fit every time.
In terms of quality, this product has been tested by Thistle & Spire to ensure that it holds up over time even after multiple washes. This means that you won't have to worry about buying new bras all the time – which can save you money in the long run!
Overall, if you're looking for a supportive yet stylish bra with unique features like adjustable cutouts and crisscross straps then Thistle & Spire's Kane Cutout V Wire Bra is definitely worth checking out! Its comfortable design makes it perfect for any occasion while its quality materials ensure durability over time – saving you money in the long run! So don't wait – go ahead and give it try today! You won't regret it!
Heads up: TopLingerie.net is reader-supported. When you purchase through links on our site, we may earn an affiliate commission.