If you're tired of digging through the Victoria's Secret catalog or braving the crowds at a mall to find cute, comfortable lingerie, you could do worse than checking out Etsy. This marketplace for handmade goods is home to an array of indie lingerie sellers.
Etsy is a great place to find quality, handmade pieces because you can look through the seller's feedback—anyone with anything less than a 80% positive rating is probably not worth your time. A lot of sellers also have reviews from customers, so you can see what other buyers are saying about the quality of material and fit of their work.
The best part about Etsy lingerie shopping is how much more personalized it is: You can send a seller a message with any special requests (like "I'd like this piece in size medium," "Can I get it in black?"), or even a custom request for something you don't see on the store page. Many sellers will be able to accommodate that kind of order without any trouble, and many even welcome the opportunity to customize their pieces for customers.
In addition to all these perks, Etsy prices are often lower than what you'd pay in stores. Sometimes half as much as what some mainstream retailers charge!
So if you're looking for something cute and affordable, then you should check these Etsy Lingerie stores.
ChicLingerie
ChicLingerie is a shop on Etsy that offers gorgeous lingerie sets and separates. It has a very girly feel to it, with floral patterns, pastels, and lace. The prices are affordable and the designs are very cute. It's perfect for those who want something pretty yet comfortable to wear in the bedroom.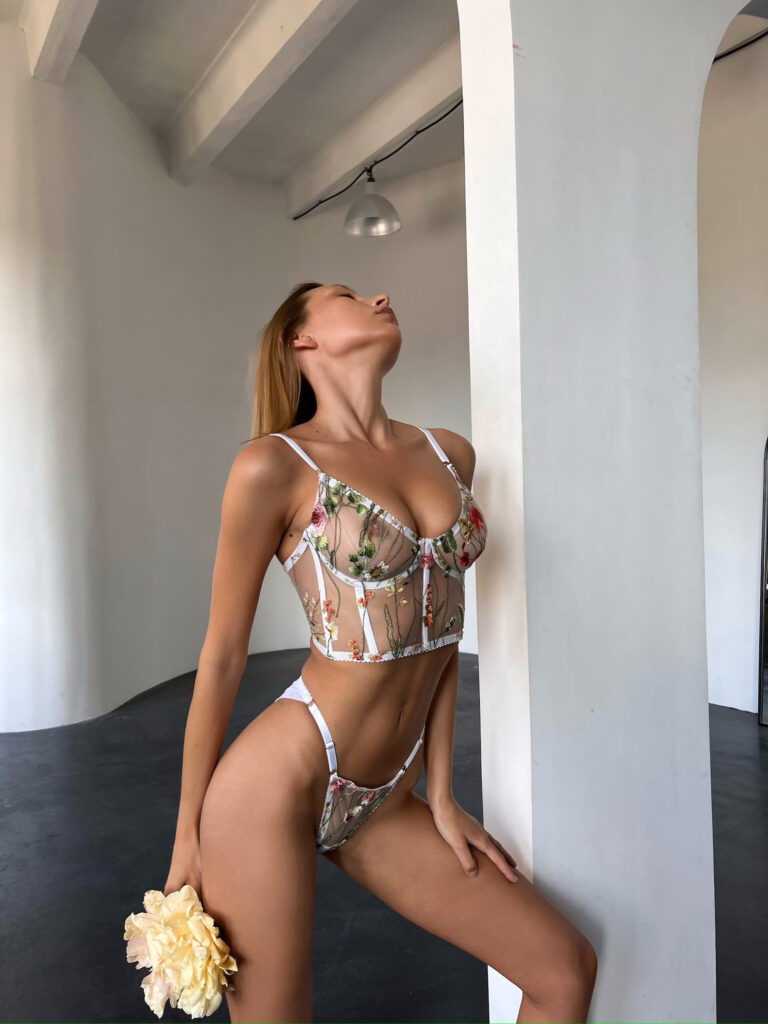 FreesiaIntimates
We love FreesiaIntimates for its elegant and unique pieces, which include lace-trimmed bralettes, boy shorts, and French-cut panties. Many of the pieces are inspired by vintage lingerie, but with a modern twist that makes them feel fresh and relevant.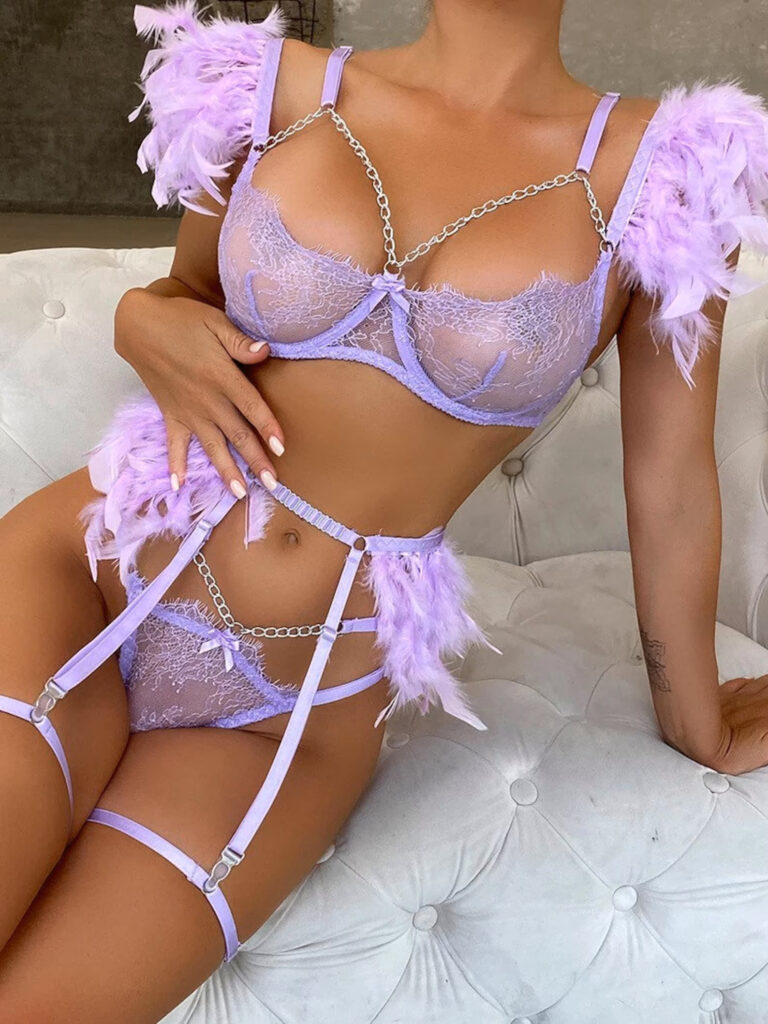 BeiBeeBoutique
If you're in the market for some lovely lingerie, then Etsy is a great place to shop. Sure, it's not as easy to find that perfect item as it is with something like, say, lingerie sets on Amazon—but if you have time to peruse the shops, you can find some fantastic treasures. Recently, I was looking for a new bra and panty set that was both functional and fashionable; I came across BeiBeeBoutique and fell in love with the selection of sexy but sophisticated items. The shop features a wide range of colors and fabrics, and the prices are very reasonable (especially considering how high-quality everything is).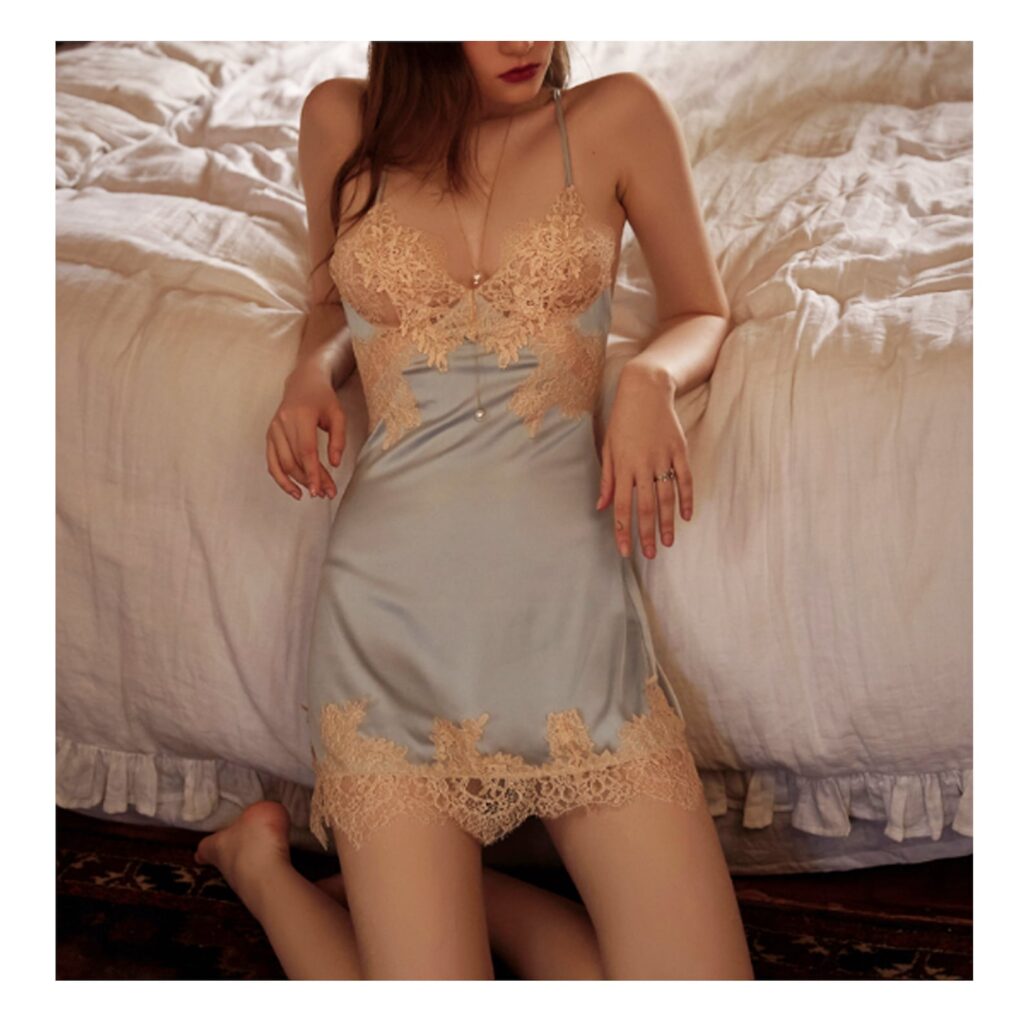 PurrfectPineapples
Lingerie is to make a woman feel sexy and attractive. It can be hard to find if you're not shopping in the right stores. Fortunately, there are tons of great stores on Etsy offering lingerie of all sorts, including ones with such things as cats and rainbows! One brand we love is Purrfectpineapples because they always have such cheerful colours and cute designs. They seem to be the perfect fit for anyone looking to add a little bit of pinup-style charm to their wardrobe. Their product designs has cute cats, unicorns, rainbows, and even mermaids! They even have a whole section dedicated to promoting independent artists who make all kinds of gorgeous accessories like these!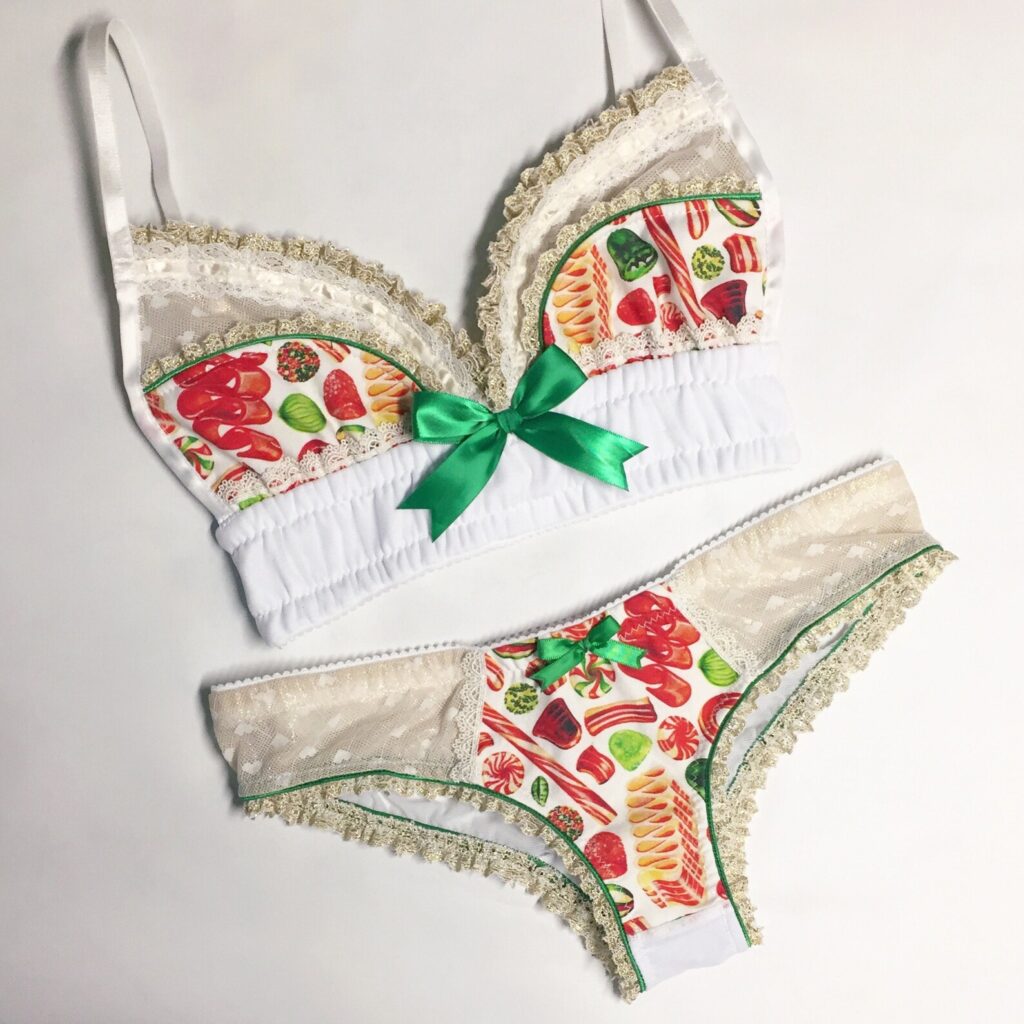 ClareBare
If you're looking for a gift that's both sexy and unique, ClareBare is the perfect choice. This shop features handmade lingerie with vintage-inspired details, from tiered ruffled babydolls and leather chokers to delicate lace bralettes and garters. Even a collection of garter belts for those who like to keep things classic. ClareBare also has a few gorgeous waist panties, which are perfect for every retro pin-up girl's wardrobe.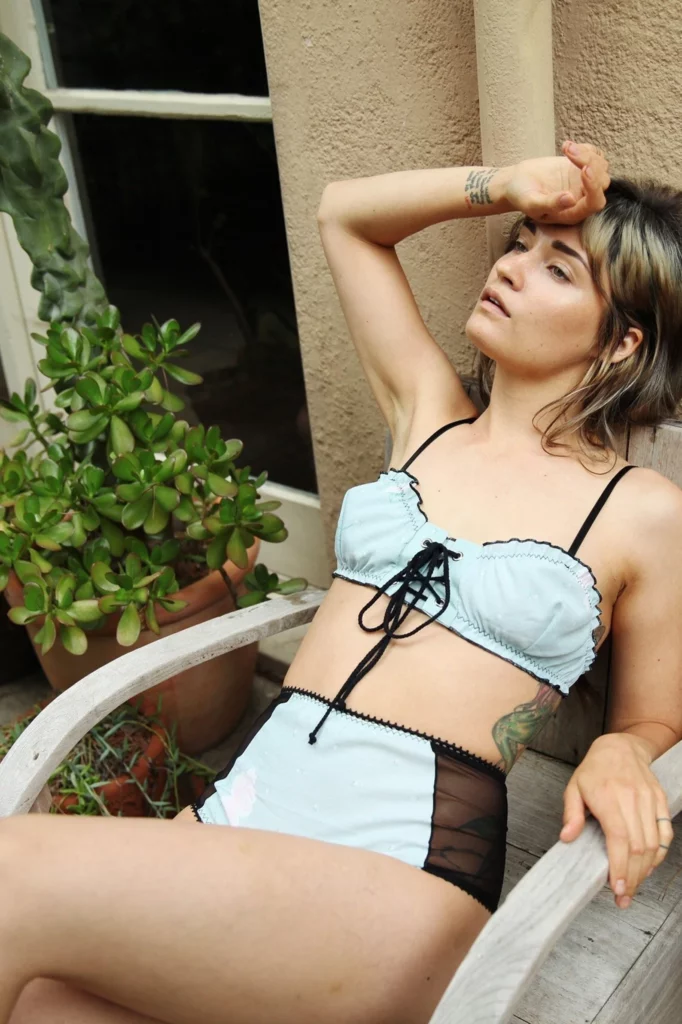 OnTheInside
OnTheInside crafts ultra-comfortable bras, panties and bralettes that are made of high-quality lace. Products has elastic materials that won't pinch or dig into your skin. Their bras feature thick straps that can be worn over sleeveless tops without fear of them showing through. Plus, their items are so pretty!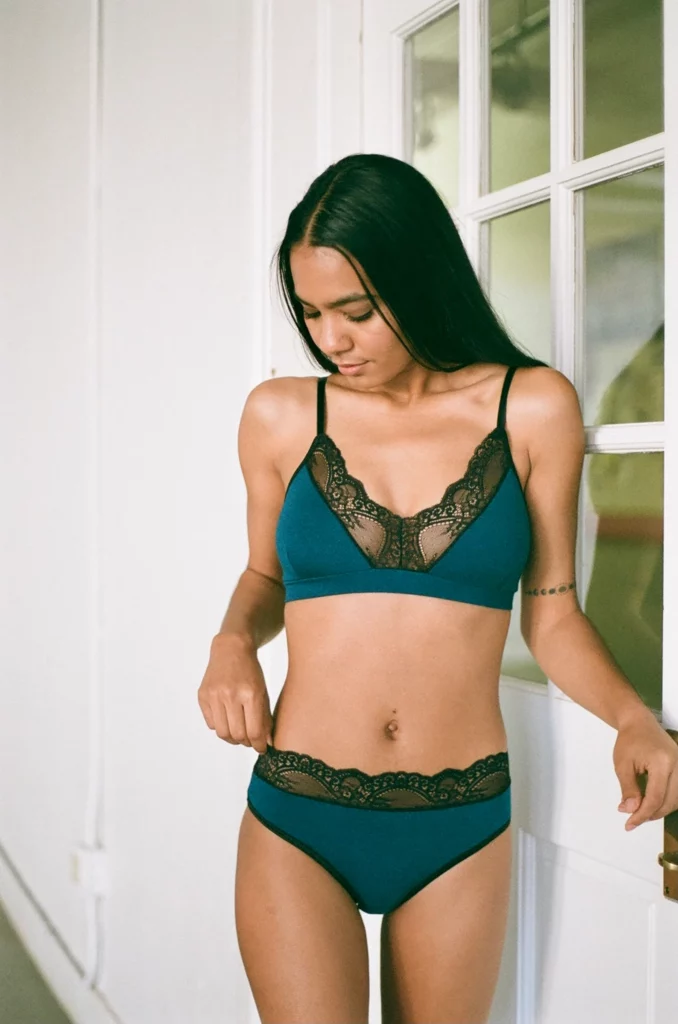 SeninaUnderwear
SeninaUnderwear one of the hottest places to get sexy lingerie and see through lingerie are on Etsy! There are so many different sellers offering their own unique styles, patterns, and fabrics. The best thing about these shops is that you can talk directly to the person who made your purchase. It's like a direct line from your fantasies to their sewing machines! Plus, you can shop in a variety of price ranges. Even if you're on a budget you can still find some amazing deals that will leave your partner begging for more.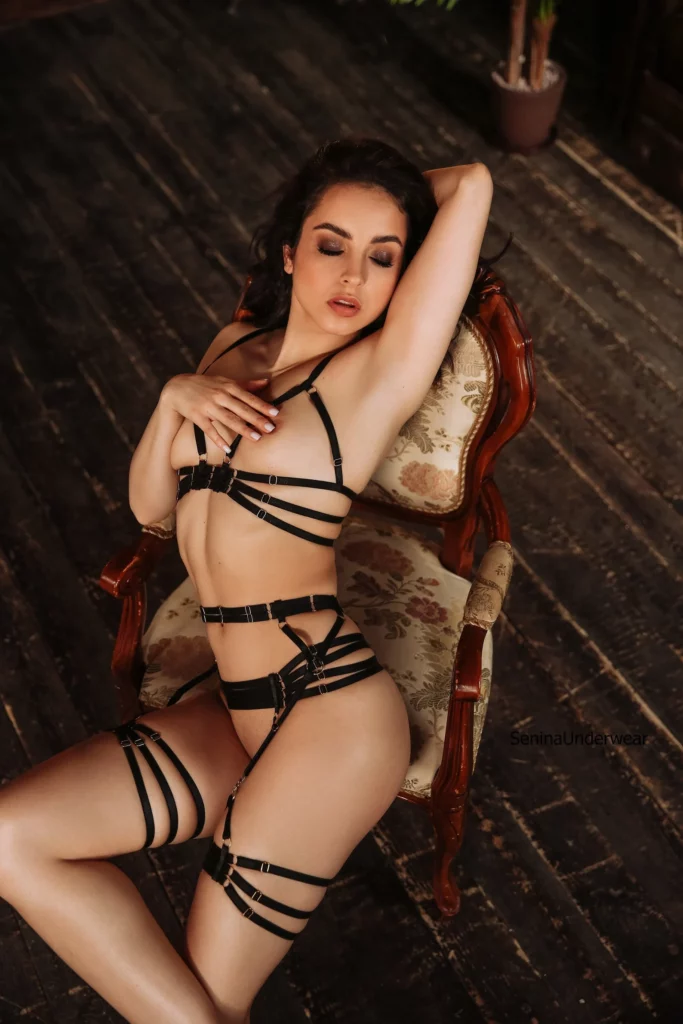 MyLovelyLingerie
MyLovelyLingerie is a handmade lingerie and hosiery store on Etsy. Their shop features sexy lingerie, see-thru lace and open crotch. They also have a wide range of hosiery from stockings, to tights to thigh highs. A quick look at their shop reveals a wide range of pieces in different styles. Some are better for the bedroom while others are more playful, and each piece reflects a high attention to detail. All of their pieces made with high quality materials. Their attention to detail is what sets them apart from other sellers.
The underwear industry has seen its fair share of lingerie trends come and go. One of the most popular styles remains the classic lingerie that has been around for ages. Lacy lingerie with a vintage aesthetic. Of course, almost anything goes when it comes to creating your own lingerie brand and establishing your identity amongst an already competitive market. Some designers have found ways to stand out from the rest by marketing themselves as super sexy with their products. We looked at several unique Etsy lingerie stores that are making waves in the lingerie industry and bringing sexy back.
These successful stores on Etsy and their lingerie collections show us that each store caters to a different audience and offers lingerie that perfectly fits their target market. They are not afraid to be bold, creative and incorporate unique tasteful designs into their products. This attracts shoppers from all over the world.