You've been dreaming about your wedding day for years. You've imagined every detail, from the dress you'll wear to the flowers you'll carry. But there's one part of your wedding that's probably much less thought-out than the rest. The wedding lingerie that you'll wear underneath your dress.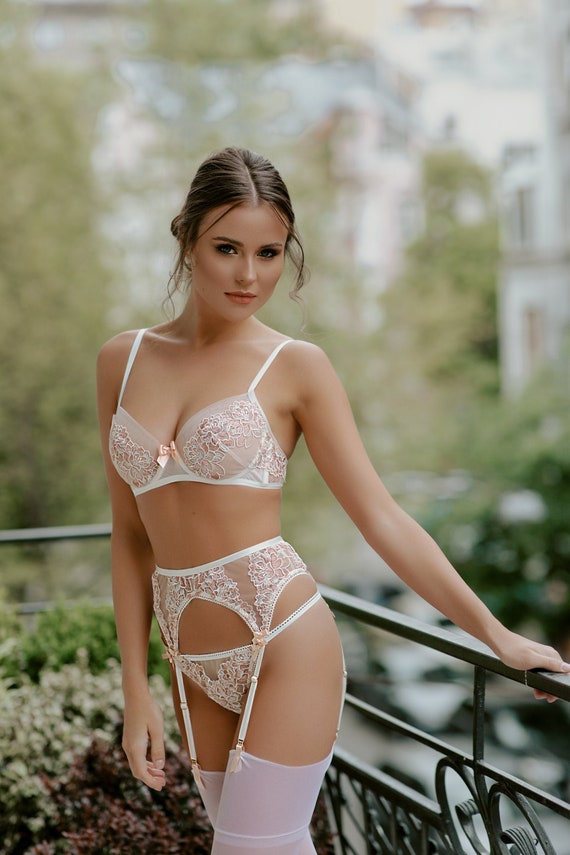 In fact, most brides buy their wedding lingerie without even thinking twice. They don't consider what they like and what works with their body type. They just buy a matching set because it's expected of them. At first glance, that might seem like a smart move. If you give it a little more thought, you could be making a mistake by buying your wedding lingerie without asking yourself some important questions first.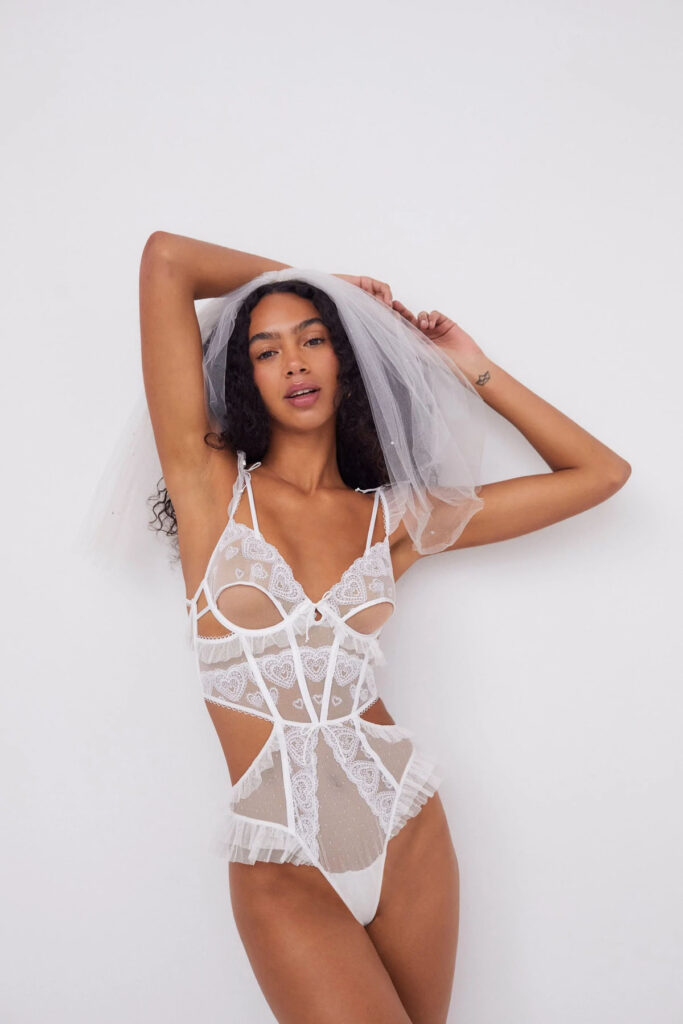 You'll want to ask yourself these questions for two reasons. First, because it will help you find what will work best for your body type and personal style. Second, because the answers to these questions may lead to other questions. If you don't want lace or frills or bright colors under your dress, for example, then why are you buying that instead of something more practical?
In this article, we'll cover some questions every bride ask herself.
Let's start with some basic questions
Wedding lingerie is often a last-minute purchase but questions should be answered when purchasing formal wear. It's important to understand how the lingerie should fit and what the dress will look like when worn together. When shopping for wedding lingerie, think about the color of your gown, the cut of skirt, and the most flattering way to present your chest area. Although you may have already given much thought to these wedding planning details. You should consider them again before shopping for this lingerie will ensure that you look beautiful on your special day.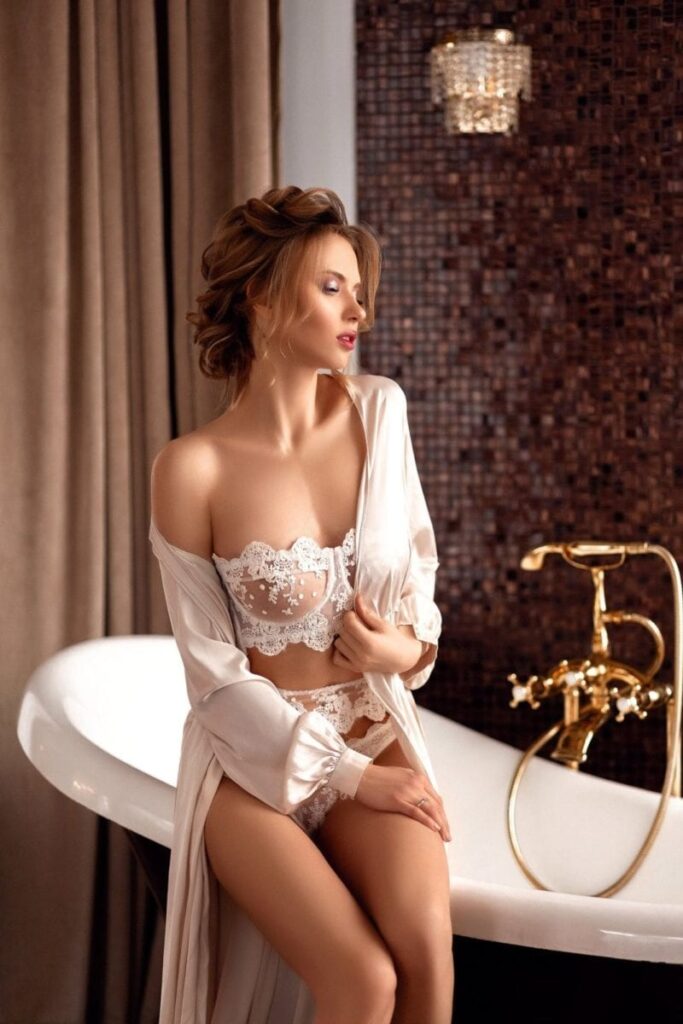 What is the wedding night lingerie called?
Lingerie for your wedding night is often referred to as the bridal trousseau. A bridal trousseau can be more than just lingerie. It's the items you wear during your wedding festivities, plus what you bring along on your honeymoon.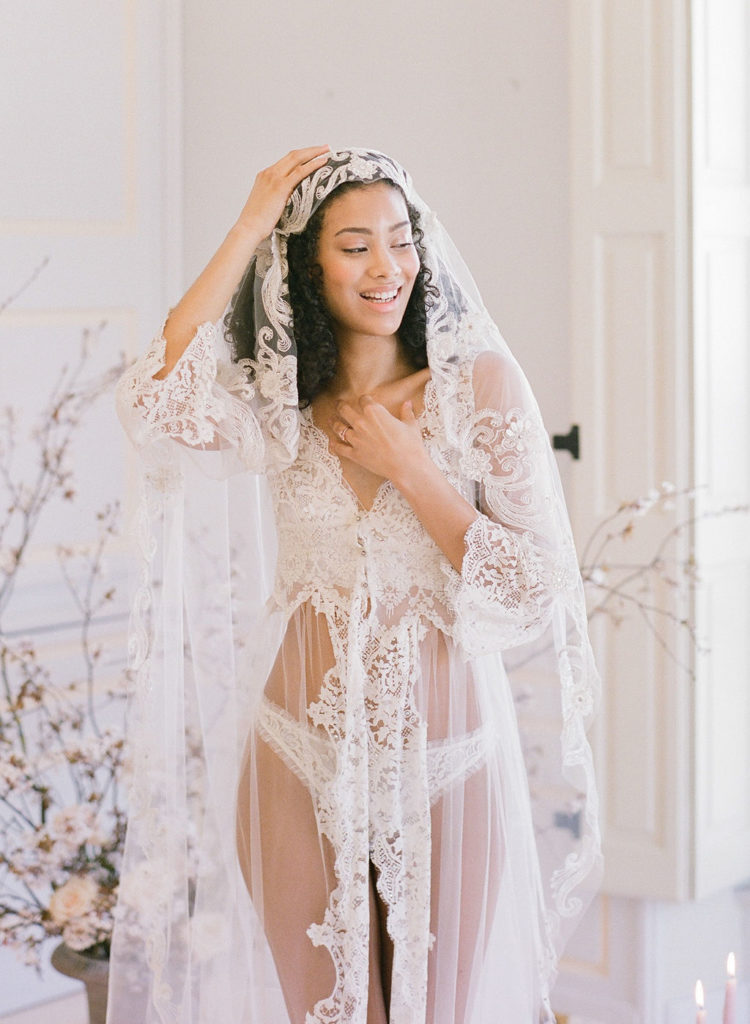 'Bridal trousseau', or simply 'trousseau', is a term that originated in the 19th century. It describes the train of gowns and other accessories that a bride would take with her from her home to her new husband's residence. In recent years, it has come to represent all the clothing and accessories a bride takes with her from before the wedding to after the honeymoon. Bridal lingerie is one part of this ensemble. It might seem like an afterthought, it's one piece of the trousseau that's sure to be celebrated by both parties.
How do I choose lingerie for my wedding night?
When you're looking to purchase your wedding lingerie, it can be a bit overwhelming—there are so many options! But with the right mindset and questions to ask yourself, you can narrow down a few choices that will work best for you.
What's my budget?
Of course, this is probably the most important question—how much money do you have to spend on lingerie? Your budget should really set the tone for your shopping process: it might mean more research, or more focused shopping. Maybe you'll take an extra trip to a few boutiques, or you might rely heavily on online resources. It's up to you! If you're still unsure of how much to budget, talk with your partner about how they'd like to see you dress on your wedding night. It's never too early to have those conversations!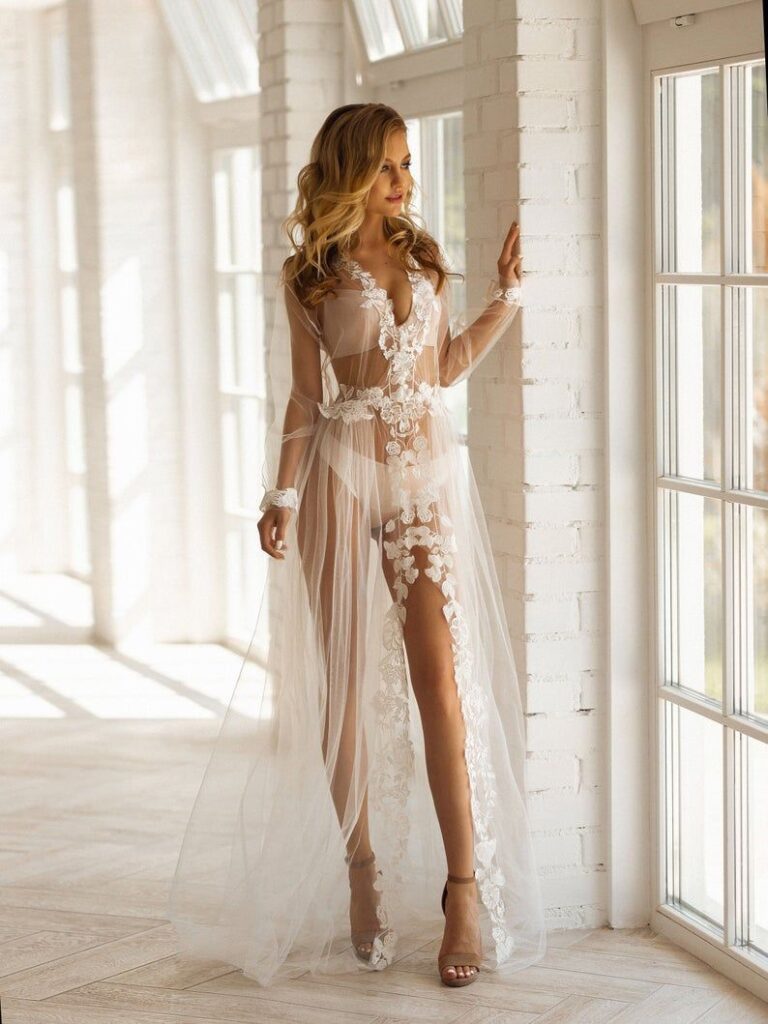 How long do I want this wedding lingerie to last me?
When you're shopping for a wedding night or honeymoon lingerie set (or any lingerie, really). One of the most important questions to ask yourself is how long you want it to last. In other words, how expensive do you want your purchase to be?
A good rule of thumb is that the more delicate and fancy the piece of lingerie is, the longer it'll last (and the more expensive it will be). This can work in your favor if you're in a relationship that's going to last a long time and you don't plan on wearing that particular item of lingerie again anytime soon. You can buy a fancier piece knowing that it'll be in good shape when you take it out again.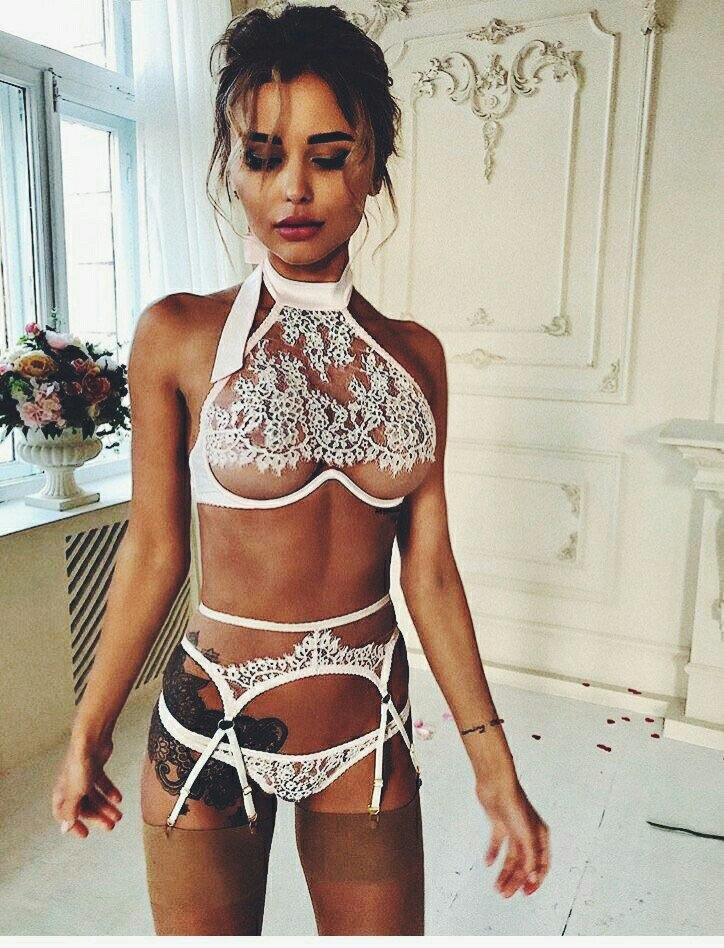 The alternative, of course, is that if you're buying as something temporary, or as something you don't plan on wearing again in the near future, then you might be better off with something less expensive and less delicate. And sometimes, this means buying something on sale rather than full price. If a lace-trimmed thong isn't going to last more than a couple of years anyway. So go ahead and get it at 90% off instead of paying full price for something that might not even make it through one use.
Is white lingerie only for wedding ?
White lingerie is not just for weddings. While it's a popular choice for brides, white lingerie is also one of our favorite things to wear under clothes on a daily basis. This elegant and luxurious pair of frilly knickers will add modern glamour to any outfit, from jeans to cocktail dresses.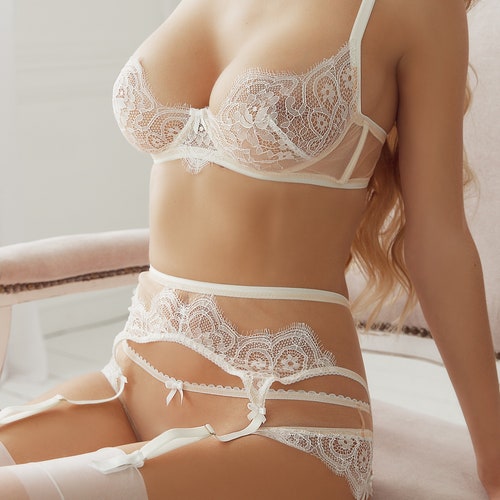 What type of lingerie should you wear on your wedding night?
The type of lingerie you should wear on your wedding night depends on what style and fit look best on you. If you are planning a sexy wedding, then silk and lace thongs as well as French-cut or high-waisted panties are great choices. If you want to feel a little sexier in your undergarments, try some body chains or statement bras. But if you are looking for something more comfortable to wear on your honeymoon and after the big day, try chemises, camisoles, or slips.
Spare some time for choosing the right style
If you're reading this post, then I'm guessing that you've got a wedding coming up. So wedding lingerie has already begun to cross your mind. Maybe you're looking for something sexy to wear under your gown; maybe you just want a set for the honeymoon. Either way, it's easy to get caught up in the excitement of the moment and buy before you really think about your options. That's why we put together this little list of questions that should help make things easier on you. The answers will help you choose the perfect lingerie for your needs, whatever they may be.