Gothic lingerie, to put it simply, is for all those girls who like to be different and also want to feel great. Unique styles, elegant patterns and quality materials are the main and most important parts of this brand. Gothic lingerie is for those gals, who are into alternative approach to their style and eroticism. It's offering distinctive style and top quality materials.
Until recently, I had no idea that the world of the Goths was so intimately connect to eroticism and sexiness. Goths have always been open to sexuality and sensuality and have never shied away from expressing their sexuality. Goth lingerie inspire from the Victorian era through today.
In past generations, it was quite common for members of the Goth community to be involved in BDSM or B&D play. But this practice was not accepted outside the closed doors of their little Gothic communities. Today though, we see an open acceptance of these practices through mainstream media, especially in music videos and films. The clothing worn by members of these cultures also show a great deal of sensuality as well as some very intricate details when it comes to lace patterns and sheer lingerie materials.
Gothic Lingerie Brands You Should Know
Killstar
Killstar has everything a goth girl could want from lingerie, and more. The brand's designers are famous for for their edgy, dark aesthetic. Their use of unconventional materials in combination with the classic lace, satin, and silk. While some of their pieces are on the wild side, they have a line of everyday underwear as well. They have collections for men and women, but many of their pieces make great gifts for lovers who could use some edgier undergarments.
GothBB
GothBB is a relatively new brand that describes itself as a "gothic-kitsch" company. Their collection is full of with t-shirts, leggings, accessories, and even their own special brand of lingerie. Their lace-trimmed satin nighties are especially adorable and perfect for lounging around the house. If you're looking for some cute, high-quality goth clothing that doesn't break the bank, GothBB is worth checking out!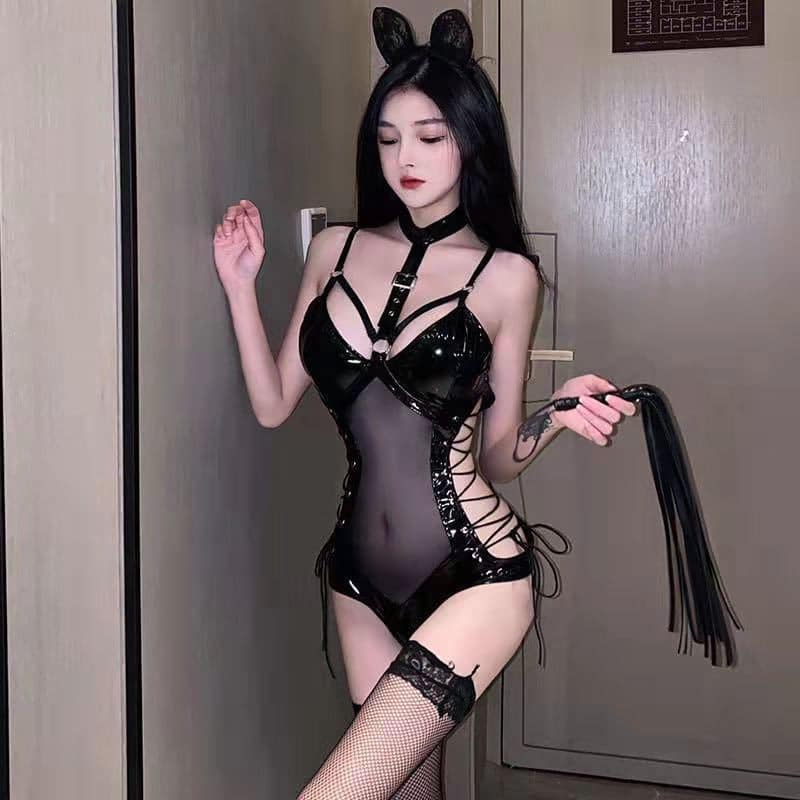 Tragic Beautiful
Tragic Beautiful is a lingerie brand that knows how to capture the essence of gothic romance. The luxurious line offers everything from dainty undergarments to full-on bodysuits and babydolls, all with intricate details and lush fabrics. The pieces are intricately constructed and accentuated with black lace, mesh, and leather for a darkly romantic feel. In addition to their classic designs, Tragic Beautiful has an extensive collection of fetish styles that incorporate unique materials like ostrich feathers, suede, and more. They want you to feel sexy in your lingerie—and who doesn't want that?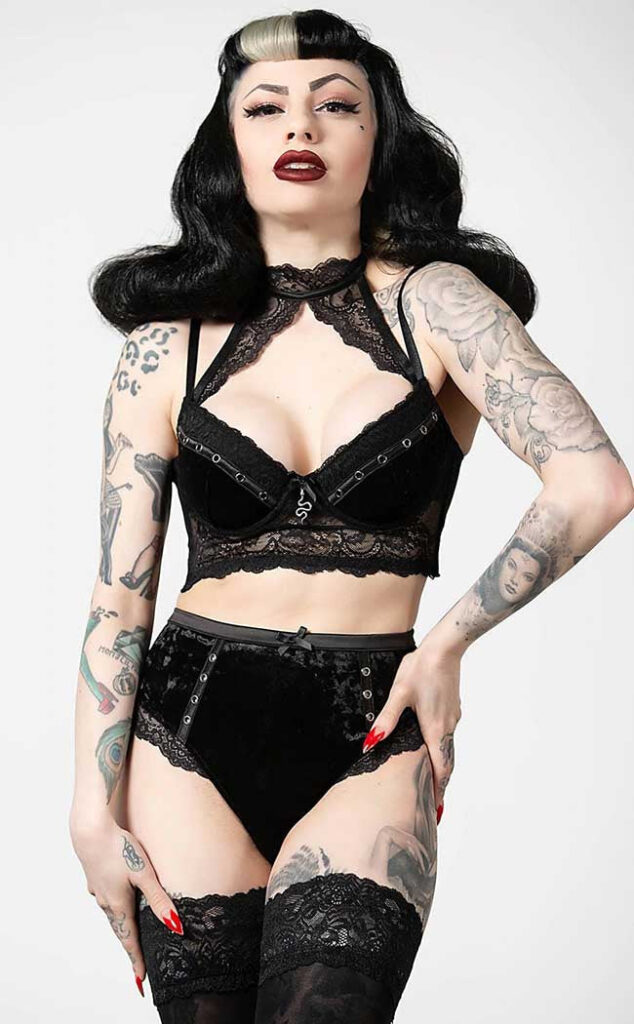 Meowcos
Meowcos is the kind of brand that is sure to make you purr. With a focus on both cute and creepy, it's sure to appeal to fans of gothic lingerie. Their products are designed for the gothic Lolita and Victorian Lolita styles. Their pieces also transcend these subcultures and become wardrobe staples that anyone can wear. Not only are they cute and sexy, but the materials used in their products are high quality and soft, helping your skin breathe even while you're feeling stuffy from corsets and stockings.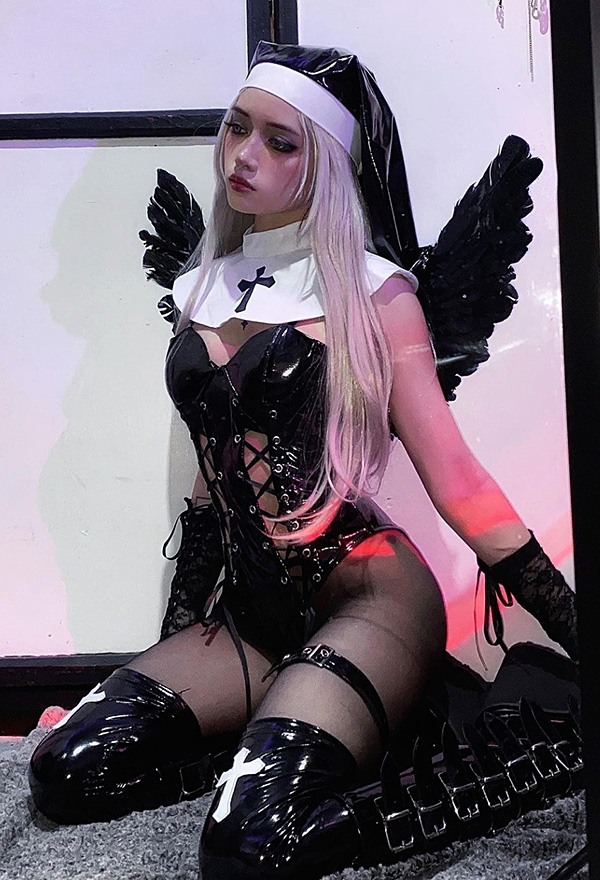 Gothic Babe
A lot of gothic and alternative women looking for sexy and unique lingerie. One of the best choices for these women is Gothic Babe. This brand has a great collection and even better prices. The collections are designed by a woman who knows what her customers want.
They also have a Wet Look lingerie collection that includes bustiers, corsets, chemises and pantyhose—all with a wet look material that is shiny and slinky and shows every curve. Gothic Babe is a great choice if you like wet look lingerie, transparent pieces, and corsets.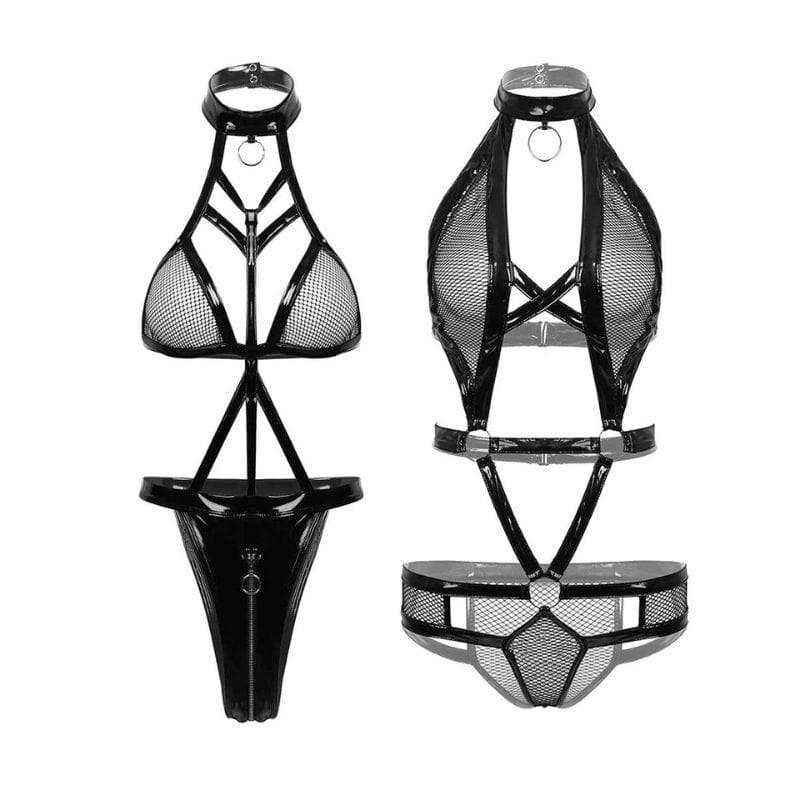 If you're looking for something a little more subtle, there's always the classic black set with lace details. Basic pieces available in all sizes.
Gothic Lingerie On Etsy
Gothic fashion is a niche market, which means that you have to seek out specialty shops and online stores if you want to find what you're looking for. The upside is that the options are often incredibly unique—you can get pieces that are handmade with high-quality materials, or you can find the perfect vintage clothing item with a history to it. It's also a great way to discover talented designers who may not be big names yet.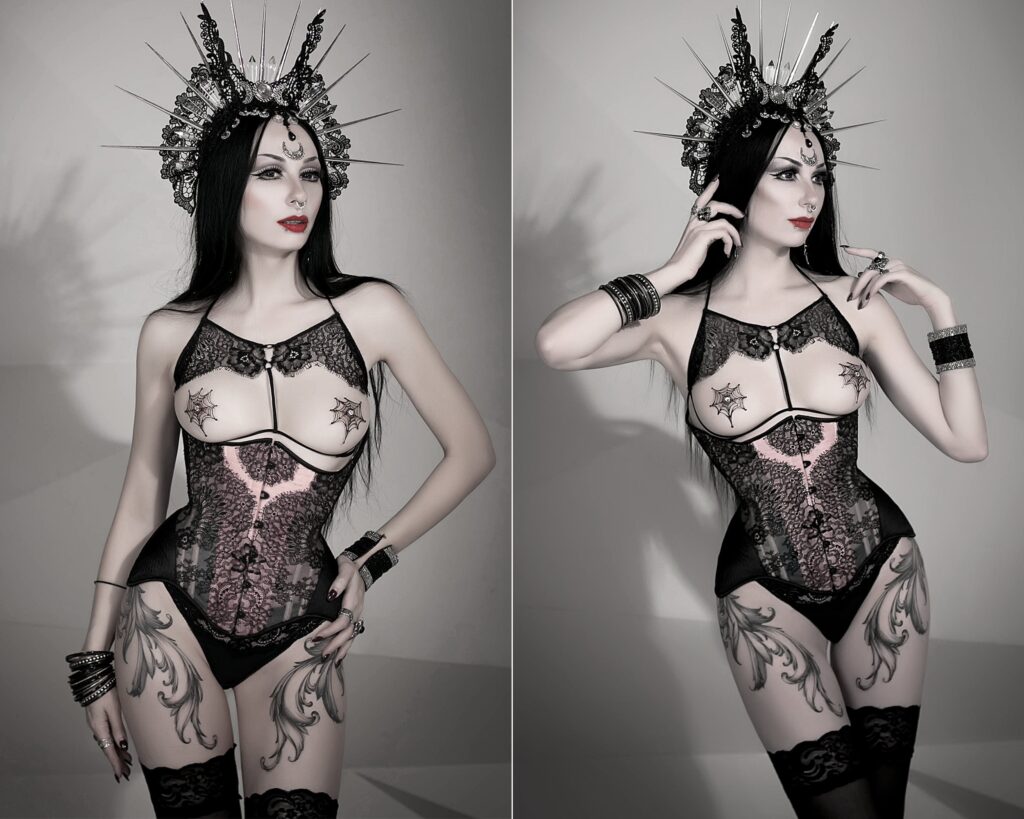 The downside of this kind of shopping is that most mainstream places won't carry anything goth enough for your tastes. If you're into the more stylized end of the spectrum, there are plenty of options on Etsy.
The options are pretty much endless on Etsy lingerie, where hundreds of sellers craft their own clothing and accessories to your specifications. You may have to do a little hunting, but once you find a store that specializes in the kinds of items you love.
Final Thoughts on Gothic Lingerie
Lingerie is so much more than a collection of tips and tricks to achieve a unique look. At the core, lingerie is an art form that comes out of the desire to express oneself, be it through something as simple as a new set of underwear or as complicated as a full-on personalized piece.
Finally, allow me to offer one final word of advice. If you're looking for a piece of Gothic lingerie that you can also wear under your day-to-day clothes, I would suggest something with a softer, flowing silhouette. Silks and other soft fabrics are also important—you want to avoid pieces that are too stiff or tight-fitting if you're going to be wearing them underneath ordinary clothes.